July 10, 2018
KLANG:technologies Appoints AEM of Tel Aviv as Israeli Distributor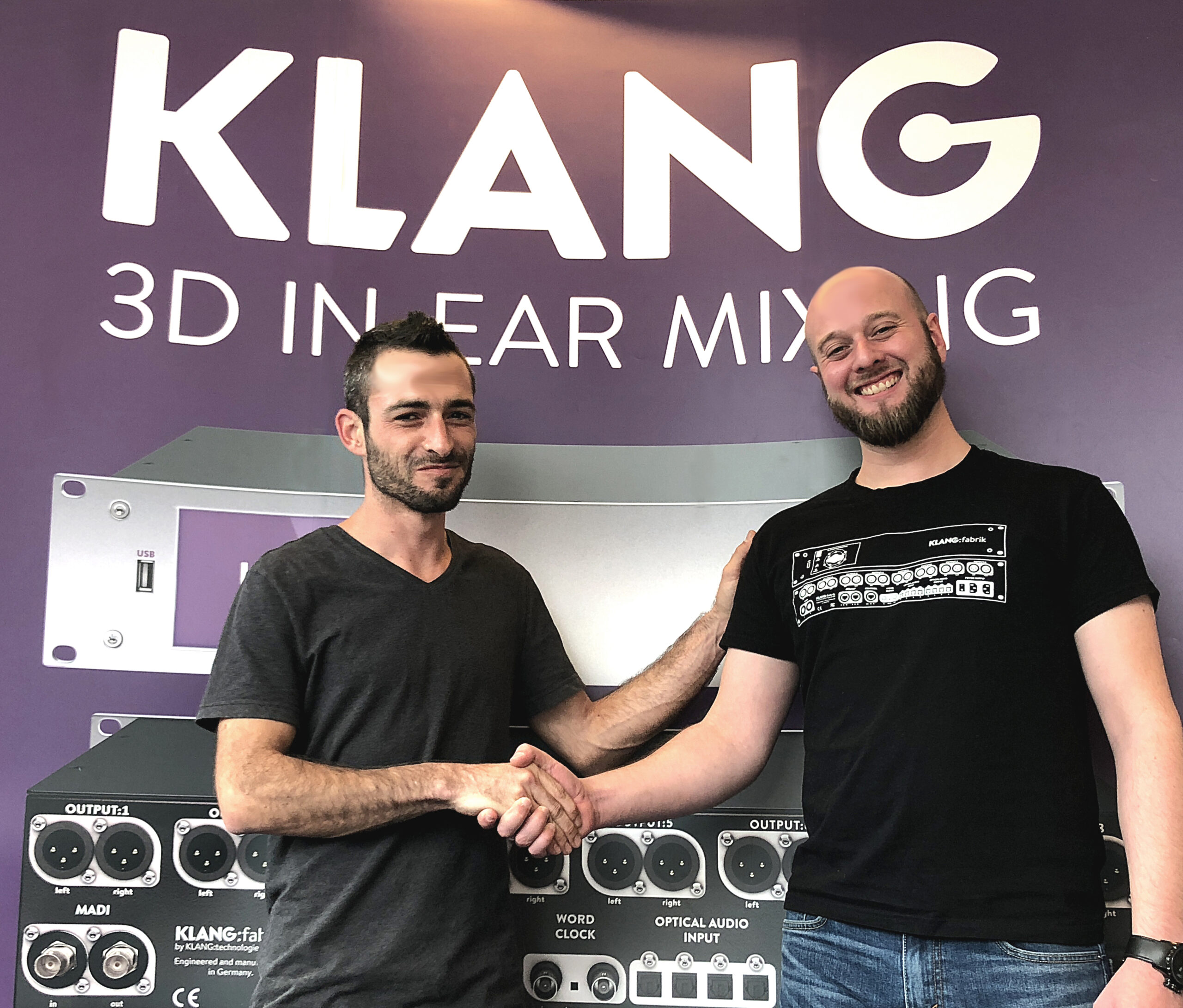 KLANG, the German-based manufacturer of the world's first truly immersive 3D in-ear mixing technologies, is pleased to have appointed AEM of Tel Aviv, as its exclusive distributor in Israel. AEM specialises in the importation and distribution of products associated with stage and studio monitoring and represents many key brands. Its founder and owner, Alon Eitan is very highly regarded throughout the Israeli music industry as an expert in the field, something that KLANG:technologies Head of Sales, Phil Kamp, feels is a great advantage:
"Alon is the trusted go-to man in this sector for a host of Israeli musicians, producers and engineers, so as well as possessing an incredible depth of technical knowledge, he has also cultivated the broadest possible range of relationships within the marketplace. We have no doubt that AEM, with its excellent customer support, is perfectly placed and equipped to deliver the KLANG message in this exciting territory."
Alon Eitan CEO at AEM looks forward to a productive partnership: "We are very excited to have agreed this deal with KLANG. I have one hundred per cent faith in the product, which I believe to be a real game-changer across the whole spectrum of live performance."
AEM will soon be announcing a series of product demonstrations and seminars about KLANG products which will include discussions about best practice for mixing in-ear monitors. Eitan continues: "From rehearsals to arena shows and every point in between, this immersive 3D  experience can only enhance individual performance and I'm confident that the combination of high-end technology and super intuitive control will attract strong attention amongst our customers. I look forward to introducing them to a whole new in-ear monitoring experience!"
About KLANG:
Headquartered in Aachen, Germany, KLANG:technologies is the world's first manufacturer of truly immersive 3D in-ear monitor mixing technologies. The company's core product, KLANG:fabrik, is a professional rack-mount monitoring mixing engine, specifically designed to be used with IEMs and provides musicians with individual, natural and three-dimensional sound.
About AEM:
AEM of Tel Aviv is the only company in Israel that specialises in custom Stage Sound and headphones. The business was created out of a real need for Israeli musicians and technicians to align with global technological trends in the audio field. AEM distributes high-end in-ear monitors from Ultimate Ears, Jerry Harvey Audio and Vision Ears.