October 17, 2017
KLANG:fabrik for Björk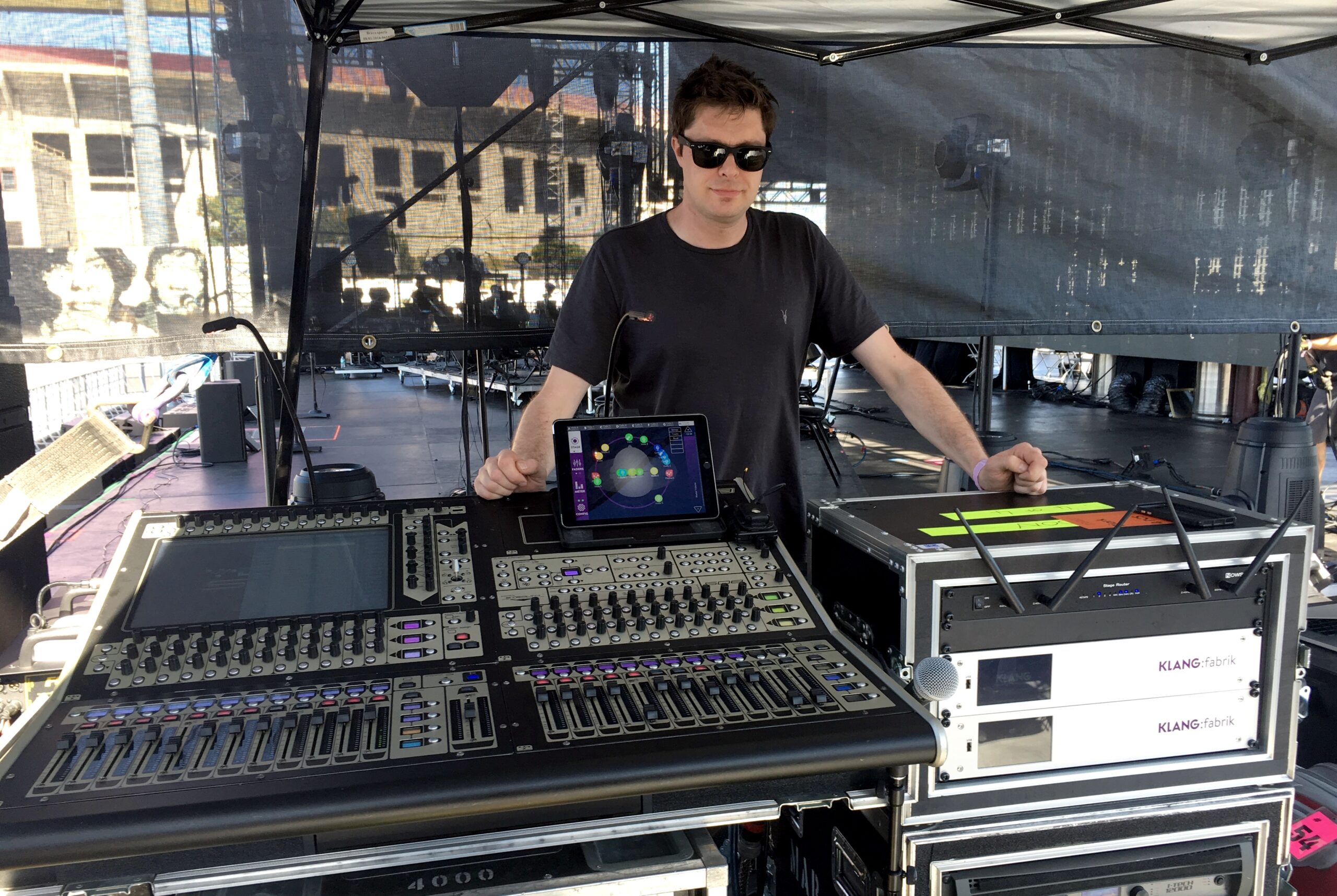 Press Release – For Immediate Release
CS Audio Supports Björk's Headline Festival Shows with KLANG:technologies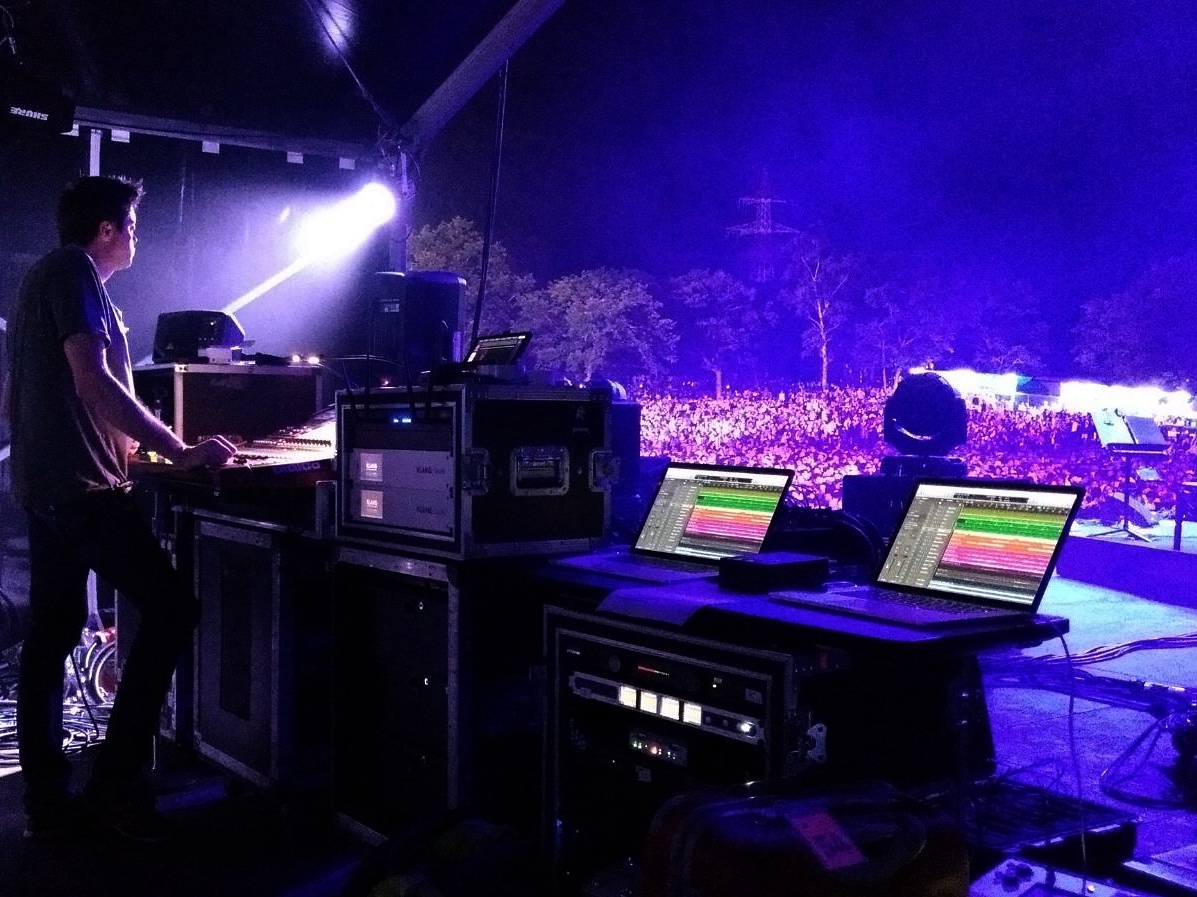 Paul Hatt's sound hire and production company CS Audio has been supporting the Icelandic singer Björk, using KLANG:technologies' innovative 3D personal monitor mixing system for the string section at the headline festival shows in Mexico City, Los Angeles and Fuji Rock in Japan.The KLANG:technologies system was specified by Hatt after he'd used it with Massive Attack in Hyde Park for the same purpose, but it also caught the eye of the production manager who also worked on both shows. He asked Hatt about the system's availability, having been suitably impressed the first time it was used.
CS Audio's Paul Hatt with a KLANG:app-equipped iPad, twin KLANG:fabrik rack units and a DiGiCo SD8 monitor desk

One of the virtues of the system is its simplicity in set-up and the short learning curve for the musicians
Hatt explained the set-up, "This time the KLANG was connected via the MADI on the DiGiCo SD8 console, quick and easy to set up, we were up and running in no time without any issues. I sent groups of each string section, playback mixes, click, vocal and of course themselves to allow each musician to quickly achieve what they needed to hear. The KLANG outputs fed a Shure hard-wired IEM mounted on each music stand, along with a tablet for the wireless control."
"One of the virtues of the system is its simplicity in set-up and the short learning curve for the musicians," continued Hatt. "It's a simple, intuitive application and a quick demonstration was all that was needed to get them up and running, allowing me more time to concentrate on the artist."
"The response from the musicians has been positive wherever we go, it's a really useful product and delivers a great solution for wireless personal mix control," said Hatt. "The 3D processing is pretty amazing. It does what it says – and works, finding additional placement within an in-ear mix can really tidy things up and enhance the experience.
The KLANG:technologies system was supplied to CS Audio by UK Distributor, HD Pro Audio. "We've been so impressed with the KLANG system we invested in the KLANK:fabrik with MADI which, in addition to our own use, is available for hire. With HD Pro Audio I also get great backup and technical support," concluded Hatt. "I'm looking forward using the KLANG system on many future projects."
– Ends –
www.csaudio.co.uk
www.klang.com
www.hdproaudio.co.uk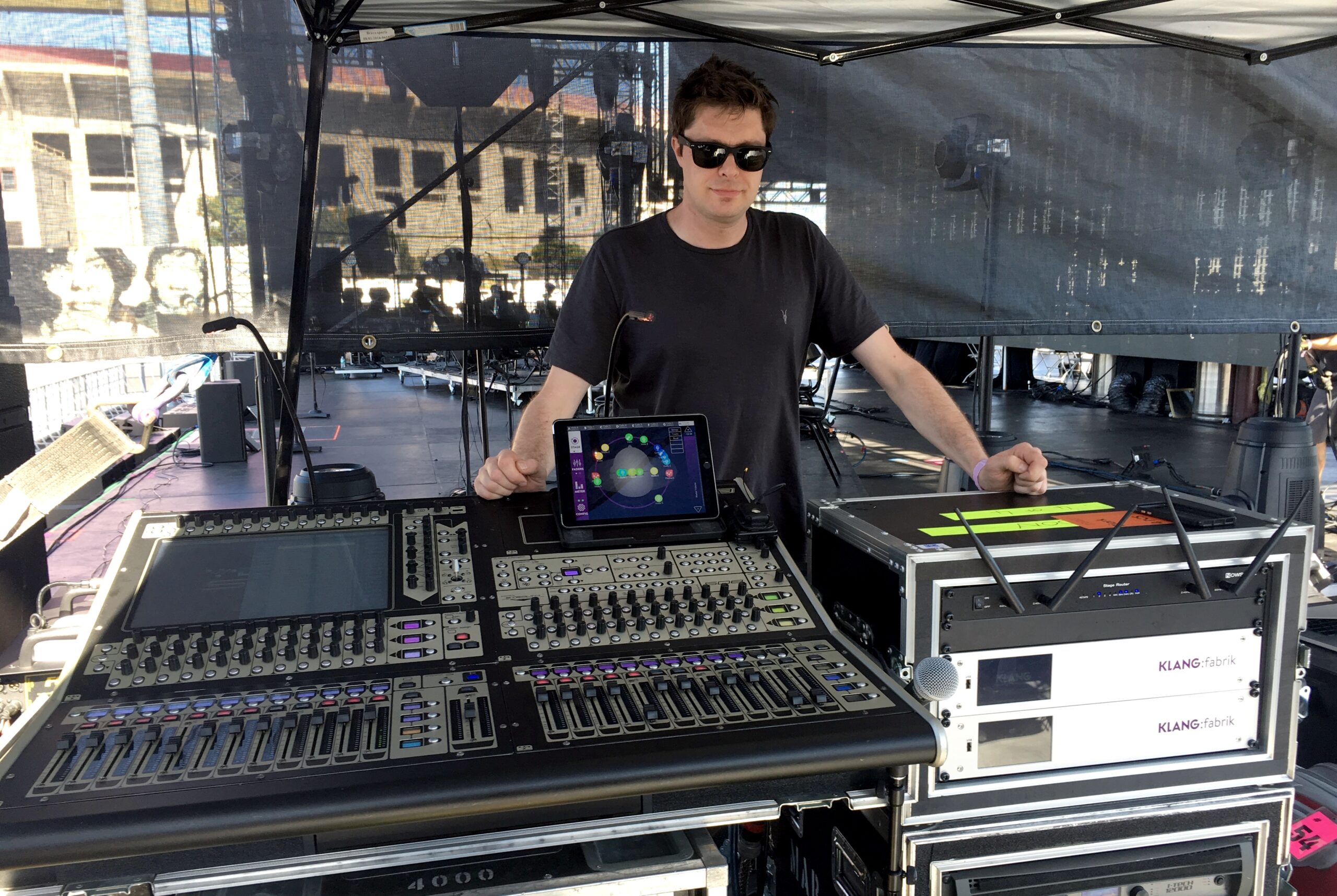 About KLANG:technologies
Headquartered in Aachen, Germany, KLANG:technologies is the world's first manufacturer of truly immersive 3D in-ear monitor mixing technologies. The company's core product, KLANG:fabrik, is a professional rack-mount monitoring mixing engine specifically designed to be used with IEMs and provides musicians with individual, natural and three-dimensional sound.