February 19, 2019
HD Pro Audio Host KLANG:technologies and DiGiCo Demo at Daytime TPi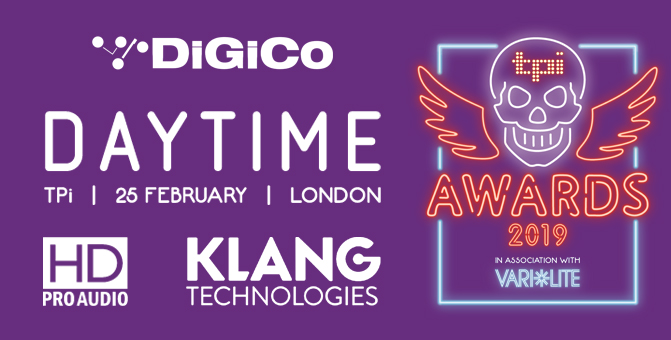 — PRESS RELEASE for immediate release —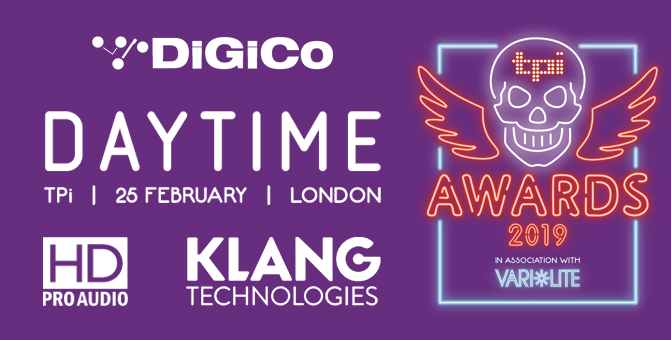 ---
KLANG, the German-based manufacturer of the world's first truly immersive in-ear mixing technology, will be demonstrating alongside DiGiCo at the Daytime TPi Awards on 25th February, taking place at the Pestana Chelsea Bridge Hotel from 11am to 4pm.
Leading UK pro-audio supplier HD Pro Audio will be hosting the demonstration, showcasing the control integration of KLANG's immersive in-ear mixing with the DiGiCo SD12. Andy Huffer, Sales Director from HD Pro Audio comments:
"This is the first UK showcase of the two manufacturers since KLANG's acquisition by DiGiCo. It will be a perfect opportunity for engineers to experience the ground-breaking KLANG immersive IEM processing, now with enhanced DiGiCo SD console control."
DiGiCo announced its acquisition of KLANG:technologies at the end of last year, with both companies expressing great enthusiasm for joining forces.
In addition to the demonstration, KLANG and DiGiCo are also sponsoring the TPi Monitor Engineer of the Year Award, which will be presented by Austin Freshwater, General Manager at DiGiCo and Phil Kamp, Head of Sales at KLANG:technologies.
Phil adds:
"We are honoured to be presenting the Monitor Engineer of the Year Award. The Integration of KLANG and DiGiCo technologies will most definitely have a positive impact on the work of monitor engineers of the future."
The main demonstration will run from 12:30pm until 2pm but the team will be on-site and available all day to assist with any enquiries.
For further details, please contact HD Pro Audio: info@hdproaudio.co.uk or 01784 433687.
---
About KLANG
Headquartered in Aachen, Germany, KLANG:technologies is the world's first manufacturer of truly immersive 3D in-ear monitor mixing technologies. The company's core product, KLANG:fabrik, is a professional rack-mount monitoring mixing engine, specifically designed to be used with IEMs and provides musicians with individual, natural and three-dimensional sound.
For more information, go to: www.KLANG.com