Manuals
Backup and Restore Dante Settings and Routings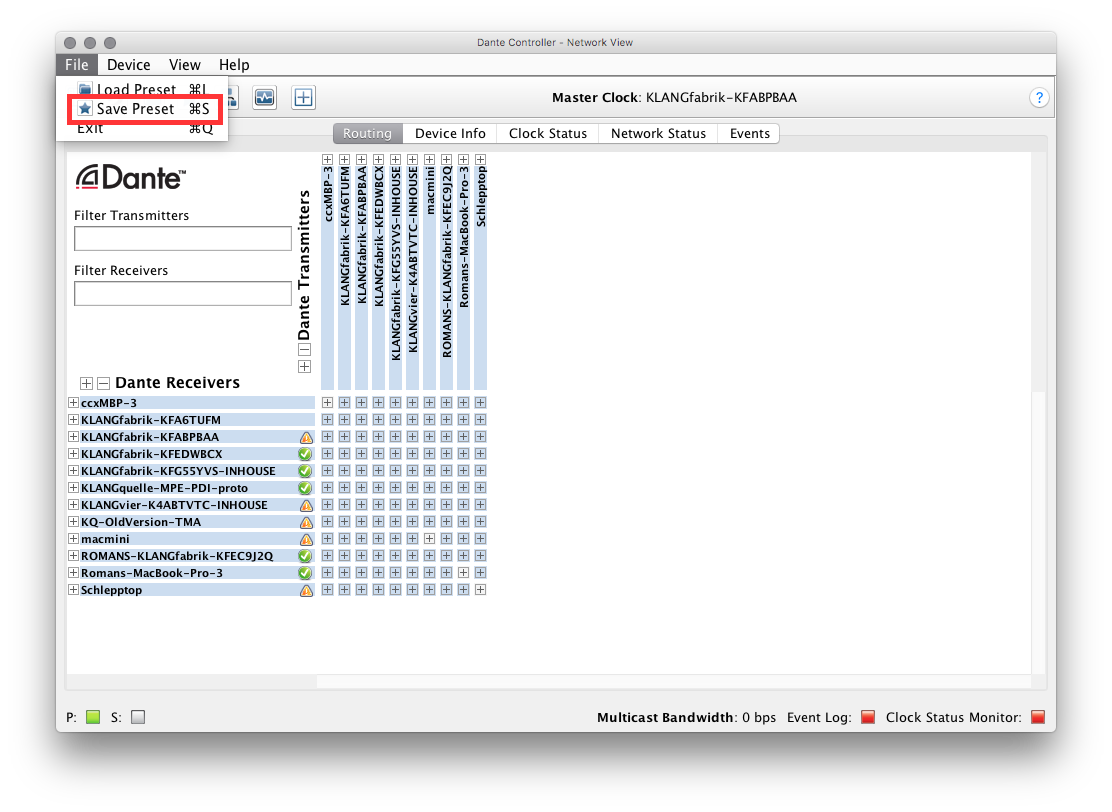 Dante settings and routing are not stored within KLANG:fabrik or KLANG:vier presets. To backup and restore you need Dante Controller.
Save a Dante Preset
Open Dante Controller
Go to File -> Save Preset

Select one or several device. All Receiving Dante stream information will be stored in the Preset.
Click on
.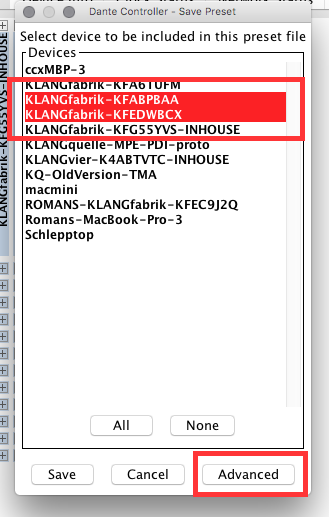 When you want to just capture the routings to one or several Dante devices, make sure "Rx Channel Subscriptions" is checked.
If you want to replace one Dante device entirely by another one, the "Name" is most important (Receivers store the Name of the Source they want to get the signals from), but also settings like Sample Rate should match. It is recommend to just save all information in that case.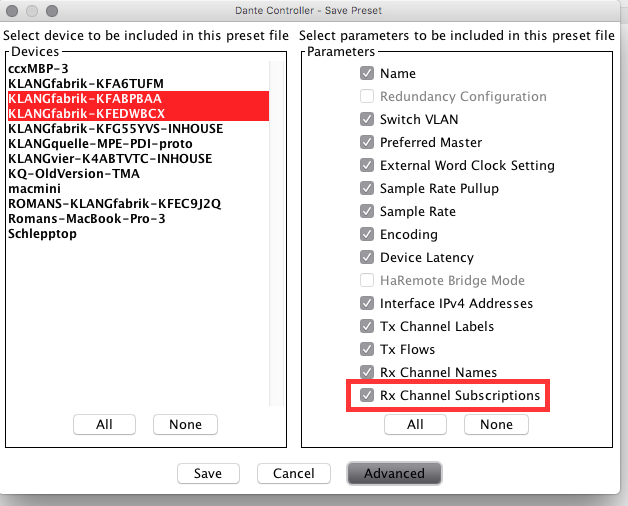 Click Save and enter a filename.
Load Dante Preset
To restore the information saved in a preset and transfer it e.g. to an exchange unit go to File -> Load Preset
Open the preset file.
Transfer "Preset Roles" for stored devices to existing Dante devices on the network. E.g. Apply settings saved in the preset from one KLANG:fabrik and apply to a different one including "Name".
Click ok.
You might need to reboot devices or wait a couple of seconds for changes to apply, e.g. routing.
Done.