:quelle
KLANG:quelle is a 4 Channel Dante™ network headphone amp and a perfect complement to KLANG's immersive processors.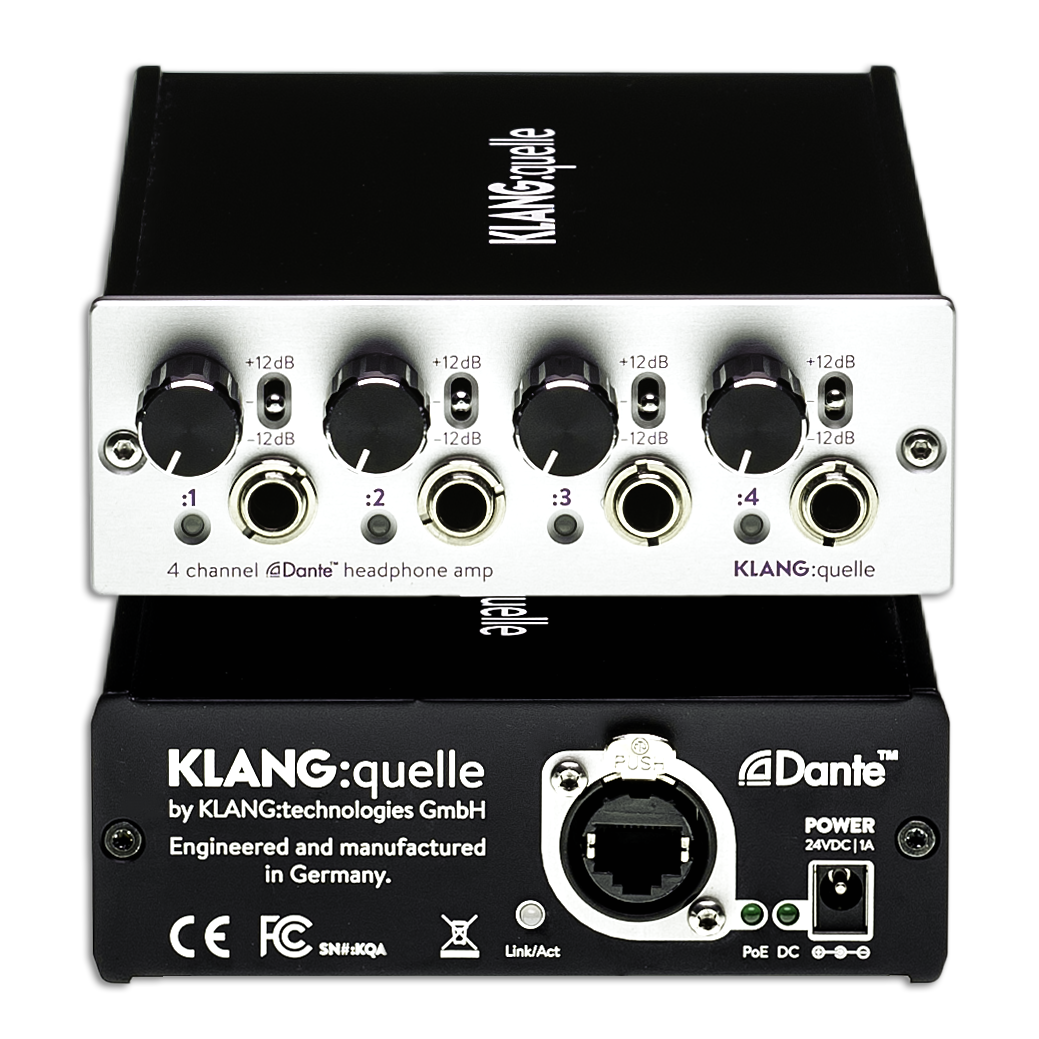 DESCRIPTION
KLANG:quelle is a 4 output Dante headphone amp and integrates 2 devices in 1 – the combination of a valuable Dante enabled digital-analog converter and the professional 4-channel headphone amp. Through the choice of premium converters suitable for low-resistance in-ear headphones, a crystal clear sound, without any distortion, is enabled.
KLANG:quelle is powered with either a stabilizing plug adapter or a network cable via Power over Ethernet (PoE). This is exactly the right solution for your high standards, being in a complex studio, at band rehearsals or in the hectic daily stage routine. Everywhere at these places, an extremely reliable, latency free and momentum faithful headphone sound is essential. This is where KLANG:quelle comes into play. All these features come in a convenient and compact case. Get to know more about the advantages of KLANG:quelle and we are certain that you'll never want to work again without one. Just fill out our contact form or send us an email. KLANG:quelle can be used in the studio or rehearsal room as an extension our immersive processors. Even musicians on stage will benefit when running a hardwired headphone or in-ear setup. Perfect team mates.
You may also be interested in
Studio Grade
Headphone Amp
APPLICATIONS
KLANG's cutting-edge, immersive products can dramatically elevate the quality of in-ear monitoring in any and every application. Our range has a solution for every scenario.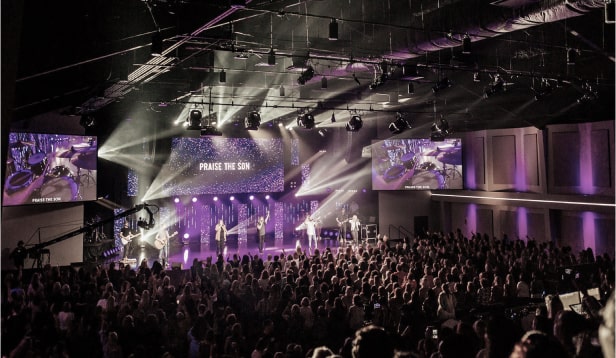 House of Worship
Every house of worship, regardless of its unique audio setup, ideally needs a flexible in-ear mixing solution that can adapt to a wide variety of scenarios. KLANG will effortlessly meet every requirement.
Learn More
Support, Guides, Tech specs and webinars
Watch tutorial videos or download technical documentation.
Support documents
Where to buy
Find a local dealer or rental partner in your area.
Where to buy