March 26, 2021
A beautiful sound at South African immersive audio demo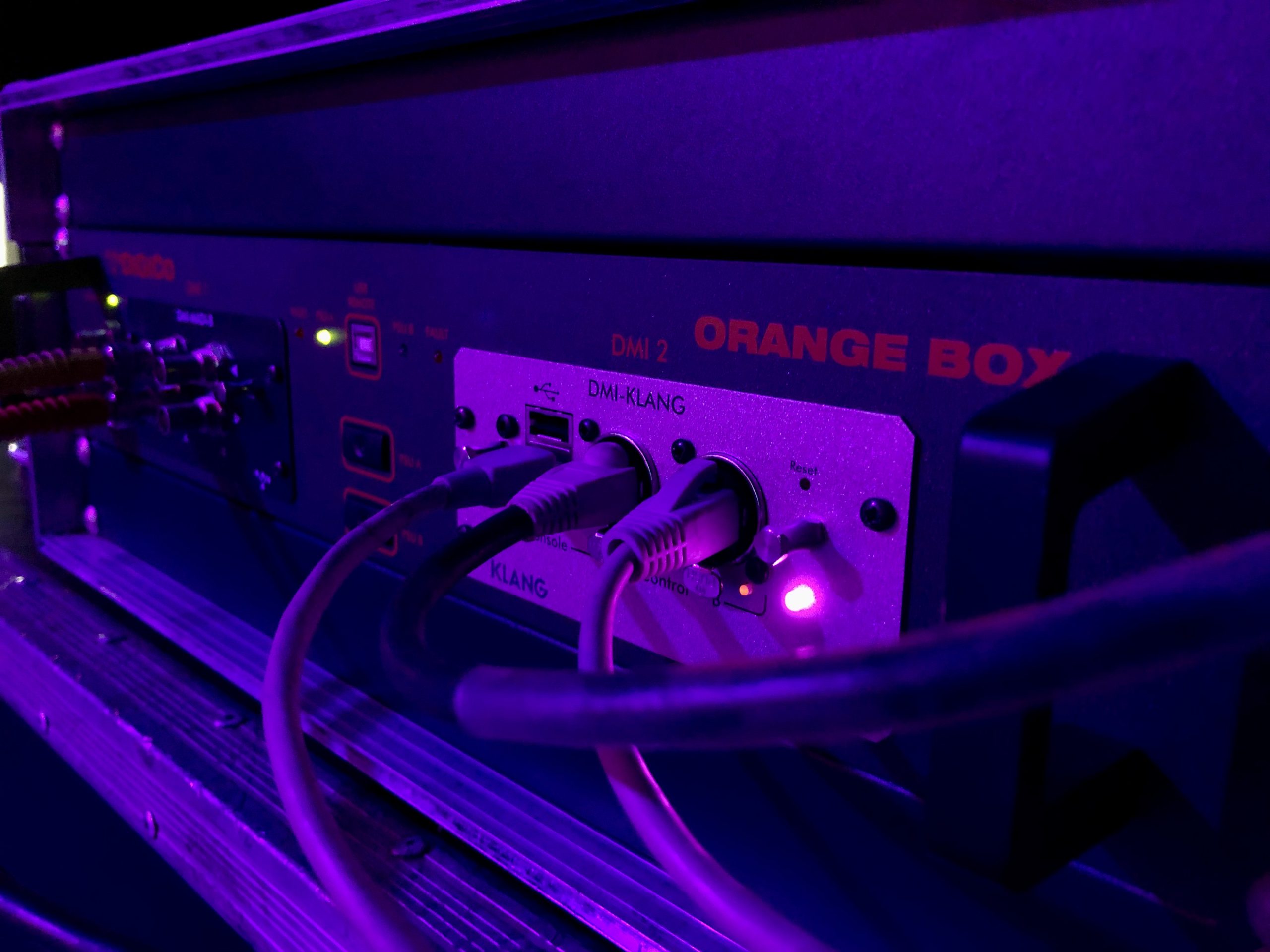 A powerful demonstration featuring L-Acoustic's L-ISA Immersive Hyperreal Technology and Klang:technologies, highlighted how a show could translate into a memorable experience for a live audience and those watching the broadcast from home via a live streaming platform. Presented by Immersive Show Technology, MGG and DWR Distribution, the four-day session held at the MGG studios in Johannesburg, opened a conversation of the possibilities that will take events to a level never seen nor heard in South Africa, solutions that should make corporates wanting to establish brand identity, stop and take notice.
While Immersive Show Technology (IST) is a newly formed company, it is represented by respected industry players, director and team leader Chris de Lancey, audio engineer Adriaan van der Walt and audio-visual master mind Adrian du Preez. IST owns a pair of L-ISA processors as well as a full Modulo-Pi media server solution; live tracking of objects on-stage being the common thread which brings both technologies together, resulting in both sound and visuals moving as the object moves around on stage. The natural experience of sound is immersive, encompassing the listener with the perception of sound from all directions. Until now, live and recorded sound has lacked spatial qualities beyond stereo. L-ISA technology enables artists to deliver a new, three-dimensional sound experience, heightening emotion and connecting the audience with the performer on stage. This is called Immersive Hyperreal Sound.
MGG in turn is one of the largest technical suppliers in South Africa, who very early during the Covid-19 lockdown period in 2020, extended their services to develop studios on their premises to cater for online events. "In the age that we find ourselves in, it has been interesting to work together with Chris de Lancey and his team to explore new possibilities and ways to do things," said Mark Gaylard, owner of MGG. "MGG has grown our skills, delivering streamed events and shows for people working and spending most of their times at home. For the future, being able to work with like-minded companies, implementing technology that will change the quality for both a live and broadcast audience, and then coming up with new ideas that will change how we deliver an end-product to an audience has our minds' racing."
Suppliers of both L-Acoustics' L-ISA and Klang in South Africa, DWR Distribution was pleased to be part of the demonstration. Kyle Robson of the company was invited to showcase Klang's immersive capabilities for both virtual productions and in-ear monitors while working in conjunction with a DiGiCo SD10 audio console. "Klang provides technology that has become a game changer, delivering a natural sound to both a live-streaming broadcasts and immersive In-Ear monitors. Flexibility like spatially moving instruments around the sound field are an added benefit, while the simple to use product delivers a clean sound." Most testify that once they use Klang, there's no going back.
"Hybrid events with a small audience is the new cliché, but we are all in agreement that when the industry opens and we are once again able to work on large, live events, streaming will not fall away but instead, form part of the production to make shows accessible to a greater audience," commented Adriaan van der Walt. "With that, we've realized that for the time being, we can offer the L-ISA experience to the smaller group of people watching live from a studio or venue, which makes for a well-produced show with a nice look and feel for camera. The audience in the venue will hear L-ISA, while a second engineer can mix the same show via Klang for the broadcast, enabling the two systems to work in tandem."
For the demonstration, Adriaan worked closely with Chris Pugh, a certified L-ISA system engineer, to design and implement the audio system. "Apart from being socially together again, it was such a good opportunity for us to reconnect and catch up on the latest firmware, software, and new ways of doing things," said Adriaan. "Our roles are joined at the hip, his as the L-ISA systems engineer and mine as the mix engineer, and it's the way to go because the workload is too much for a one person to execute really well."
Chris de Lancey is on fire with ideas in regard to the future of audio. "One of the barriers often experienced with competitive rental technical suppliers is, understandably, a professional protectiveness towards their client and a reluctance to sub-contract. But when we start collaborating and complement each other to jointly deliver a solution that will literally blow clients away, we'll be able to work in a very exciting creative space. The demonstrations at MGG were exceptionally well received, clients realizing how solutions could change the way they do events."
The beauty of L-ISA is that it's scalable, which means you can take the same mix and design used in the MGG studio, as an example, and upscale it to a bigger venue with minor tweaks. For touring productions, traveling from venue to venue, it's easy to adapt the mix and design to accommodate the venue's size.
"I think we all realize that our current position in the pandemic, as the entertainment industry, is temporary and as the mantra says: this too shall pass," says Adriaan. "But it is good to talk and plan so that when we get the go-ahead to work again, we can be prepared and not fumble in the dark. Once people see the value of an experience, they will start paying for it. When we collaborate with creative minds, artists and production teams, while incorporating technology, we will start producing amazing shows. If we look at it from a marketing point of view, what brands and corporates are after is to have a long-lasting relationship with their customers. We will create shows that leave an impression, creating a memory that the audience will keep with them for the rest of their lives, and in doing so, will attract clients who value the experience more than just being preoccupied by the bottom line. These will be the kind of productions that add value to their brand."