KLANG:app
KLANG:app is the GUI for all KLANG:processors. Setup, mixing and Signal Placement is all done with one intuitive application.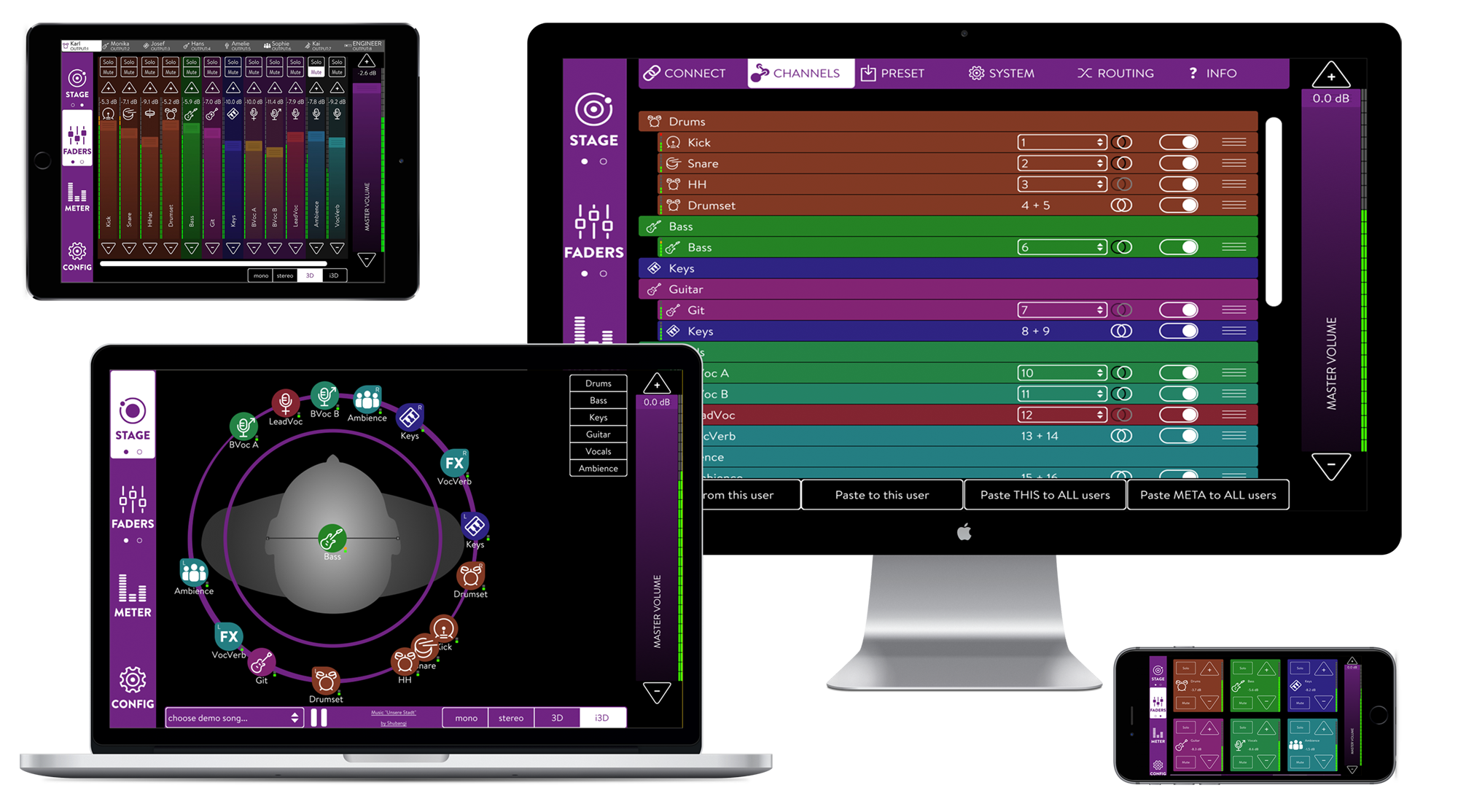 DESCRIPTION
KLANG:app is free for all supported devices and helps you to control your immersive processor. Our app provides each musician with control over his own unique and individual sound mix.
Place each instrument spatially via drag'n'drop anywhere around your head as well as above and below. Choose between conventional stereo and 3D. Some of the world's highest decorated sound engineers worked with us while tailoring everything exactly to their daily needs. Musicians and sound engineers can now simultaneously work on individual mixes in real-time.
You may also be interested in
APPLICATIONS
KLANG's cutting-edge, immersive products can dramatically elevate the quality of in-ear monitoring in any and every application. Our range has a solution for every scenario.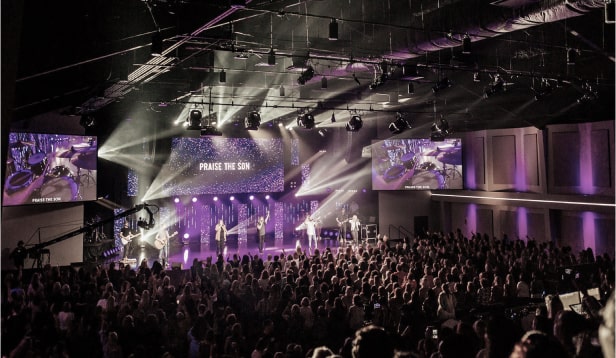 House of Worship
Every house of worship, regardless of its unique audio setup, ideally needs a flexible in-ear mixing solution that can adapt to a wide variety of scenarios. KLANG will effortlessly meet every requirement.
Learn More
Support, Guides, Tech specs and webinars
Watch tutorial videos or download technical documentation.
Support documents
Where to buy
Find a local dealer or rental partner in your area.
Where to buy