:konductor
KLANG:konductor is the most powerful and versatile KLANG processor ever created and heralds a new era of Immersive In-Ear Mixing.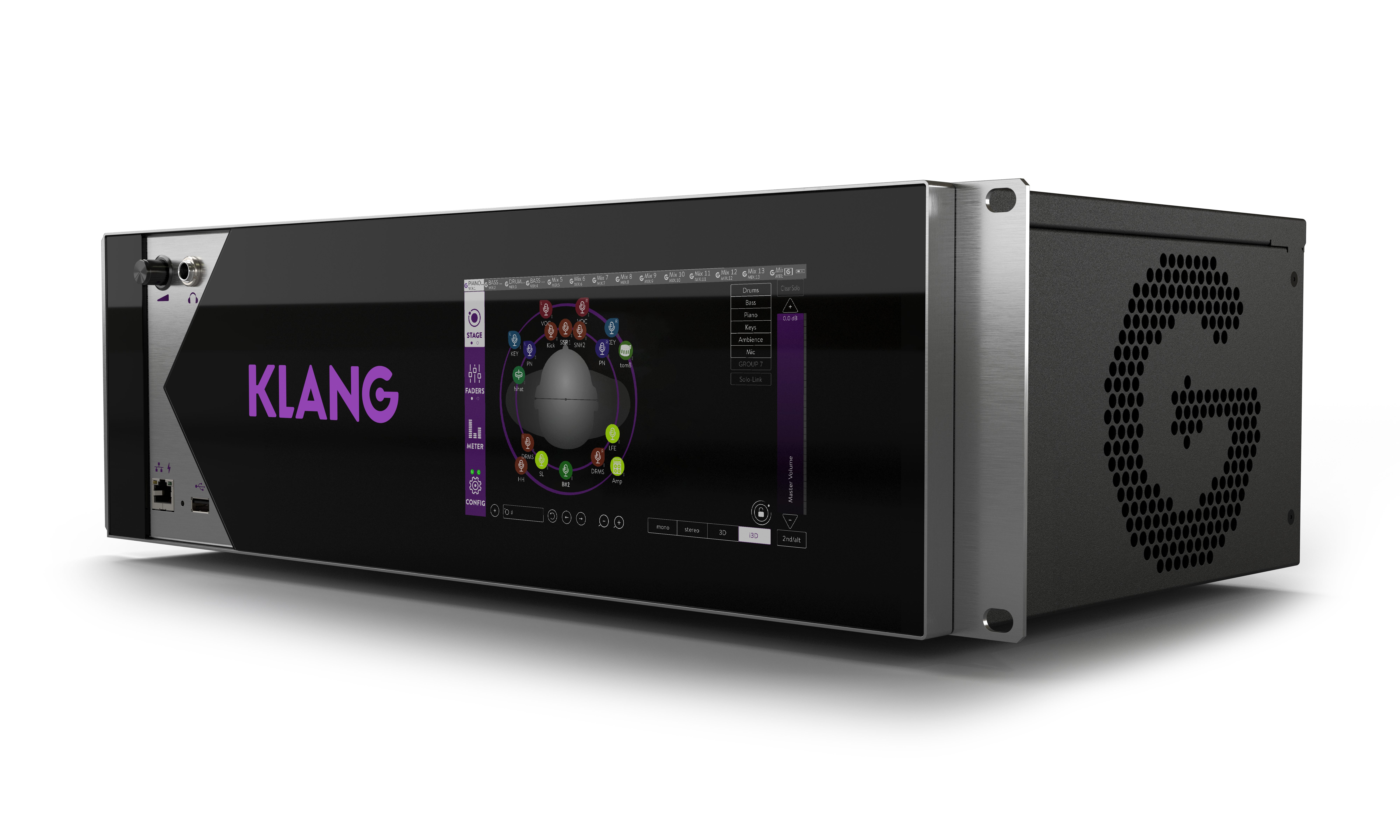 DESCRIPTION
With maximum flexibility in mind, KLANG has created the KLANG:konductor, its most powerful and versatile immersive in-ear mixing processor to date, delivering connectivity that is ready for today and tomorrow. Designed with monitor engineers and fixed installations in mind, the high end mixing system delivers 16 immersive mixes and processes 128 input signals at up to 96kHz at an astonishing internal processing latency of less than 0.25ms.
KLANG:konductor is equipped with three DMI slots, which provide unrivaled IO freedom and guarantee flawless integration into any existing setups. Paired with the included single channel routing capabilities, it also allows the user to freely route between the immersive mix engine and convert between different DMI formats, e.g. Optocore, Dante or MADI, with each DMI card offering up to 64 input and output channels at both 48kHz and 96kHz.
Seamless integration into DiGiCo's control interface and the intuitive KLANG:app give engineers direct control, with KLANG:kontroller allowing musicians to control their own mix. This combination ensures maximum flexibility, with mixes always quickly accessible, along with fast access to system and mix settings.
Offering the same studio grade amplifier circuit as KLANG:quelle, the front mounted headphone port enables the engineers to directly connect their headphones and even low-impedance in-ears and route their console's cue output to it and seamlessly switch to a KLANG cue via the app.
The device also has a front mounted 7-inch colour touch display to allow for direct mix control, audio setup, routing and monitoring meters. A network port on the front of the unit provides power over ethernet to directly connect a KLANG:kontroller or KLANG:quelle, and dual redundant power supplies offer maximum reliability.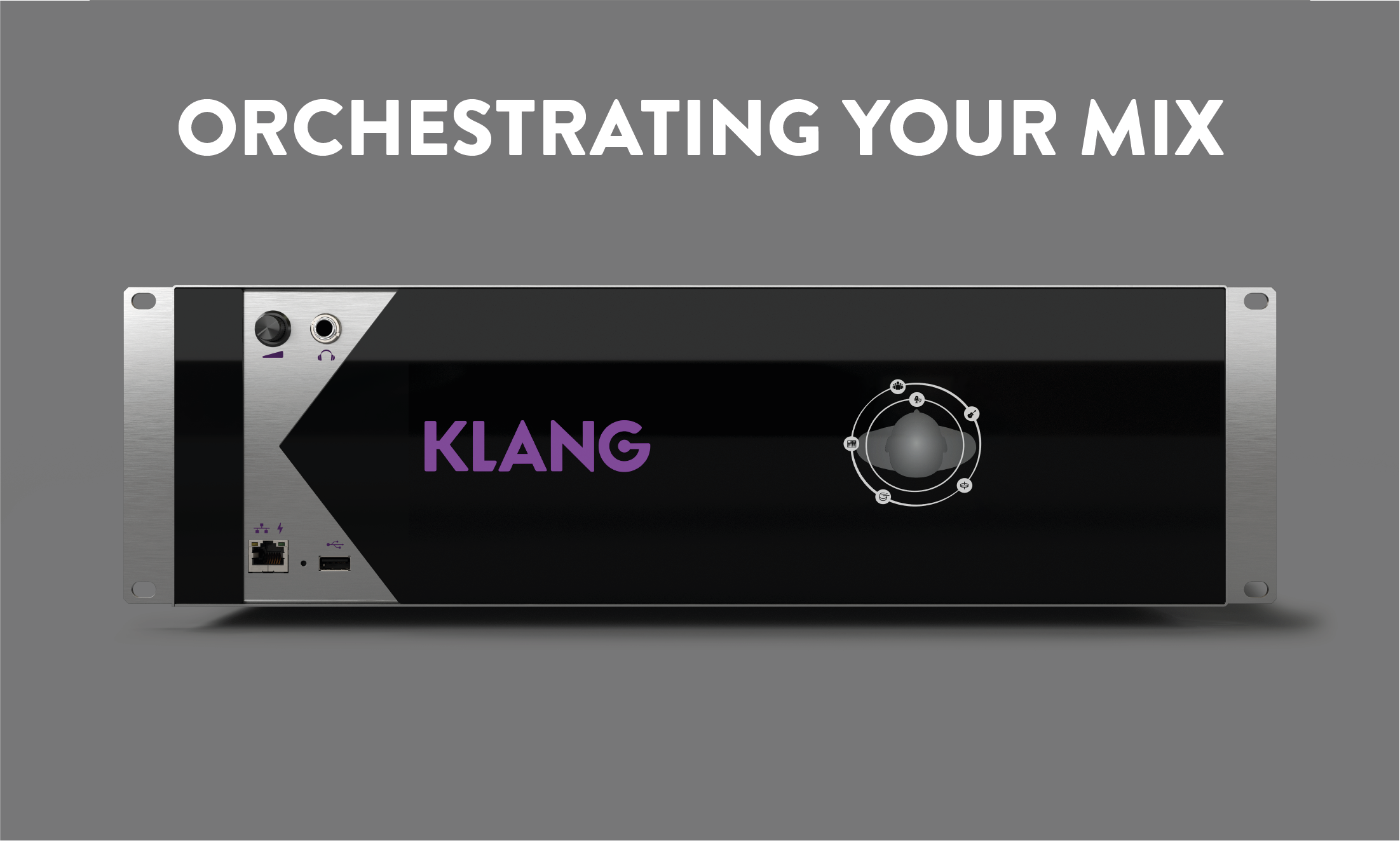 Testimonials
"KLANG has made my life so much easier, and it's been a game-changer for keeping artists happy on stage. After all, if they're happy, I'm happy!"
Sarah Brightman –
Lewe Redlin – Monitor Engineer for Sarah Brightman
"The KLANG system noticeably improves sound quality, allowing for greater precision and control that leads to more dynamic performances. As someone who has experienced the advantages first-hand, I strongly encourage everyone to give it a try, as the benefits are evident right from the first song."
Santiano –
Ravi Rai – Monitor Engineer for Santiano
"The KLANG technology is taking something that's already special and making it even more so. As you can tell in how we applied the DMI-KLANG processor to the streaming broadcasts, we like to take chances and experiment, and in this case, it created something truly remarkable."
Minnesota Orchestra –
Jay Perlman – Head Audio Engineer
"Altogether, the addition of the KLANG system has been a game changer, definitely for the better, for everyone."
Olive Baptist Church –
Allen Hendrix – Director of Media Production
"KLANG is definitely the logical evolution of in-ear monitoring. It cleans up the sound so wonderfully, making it easier to place challenging signals like a Leslie or the audience mics in the mix. It offers full control via the Quantum 338, including automation."
PUR –
Dirk Happel – ME for PUR
"With this density of material, it seemed that for the band's in-ear monitoring KLANG would be the only viable option. It's the only system that allows you to easily spread the sources around the sound field, giving the space in the mix that the performers need."
Hans Zimmer –
Colin Pink – FOH for Hans Zimmer
"The musicians definitely felt more comfortable on such a long show, and it has reduced ear fatigue during the tour."
Night of the Proms –
Marc Zedda – ME for NOTP
"With so many shows, it's more important than ever to carry a system like KLANG, which is much more relaxing to listen to and greatly reduces ear fatigue. When given a choice, a Quantum5 loaded with a DMI-KLANG card will always be my go-to."
Pitbull –
Matt Holden – ME for Pitbull
"Prior to having KLANG in our setup, we had to pause rehearsals for several minutes at a time to request mix changes. Now we're able to give our full attention to music. The band has full control and the vocal team has access to our stage manager to discretely and quickly get their mixes right without pulling focus or interrupting the flow of rehearsal."
First Baptist Church Woodstock –
Cliff Duren – FCBW's Worship Pastor
"I always had a hard time using in ears, but from the moment Fred implemented the 3D mix, I could finally close my eyes and hear space. I really enjoy it and can hear all instruments and vocals clearly, doing their thing in exactly the right place."
Selah Sue –
Selah Sue – Singer & Songwriter
See all testimonials
APPLICATIONS
KLANG's cutting-edge, immersive products can dramatically elevate the quality of in-ear monitoring in any and every application. Our range has a solution for every scenario.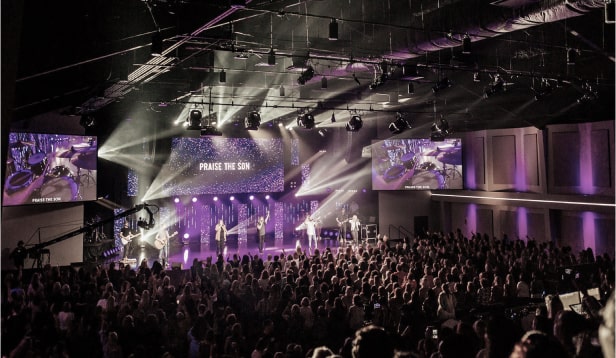 House of Worship
Every house of worship, regardless of its unique audio setup, ideally needs a flexible in-ear mixing solution that can adapt to a wide variety of scenarios. KLANG will effortlessly meet every requirement.
Learn More
You may also be interested in
Support, Guides, Tech specs and webinars
Watch tutorial videos or download technical documentation.
Support documents
Where to buy
Find a local dealer or rental partner in your area.
Where to buy