:konductor
KLANG:konductor is the most powerful and versatile KLANG processor ever created and heralds a new era of Immersive In-Ear Mixing.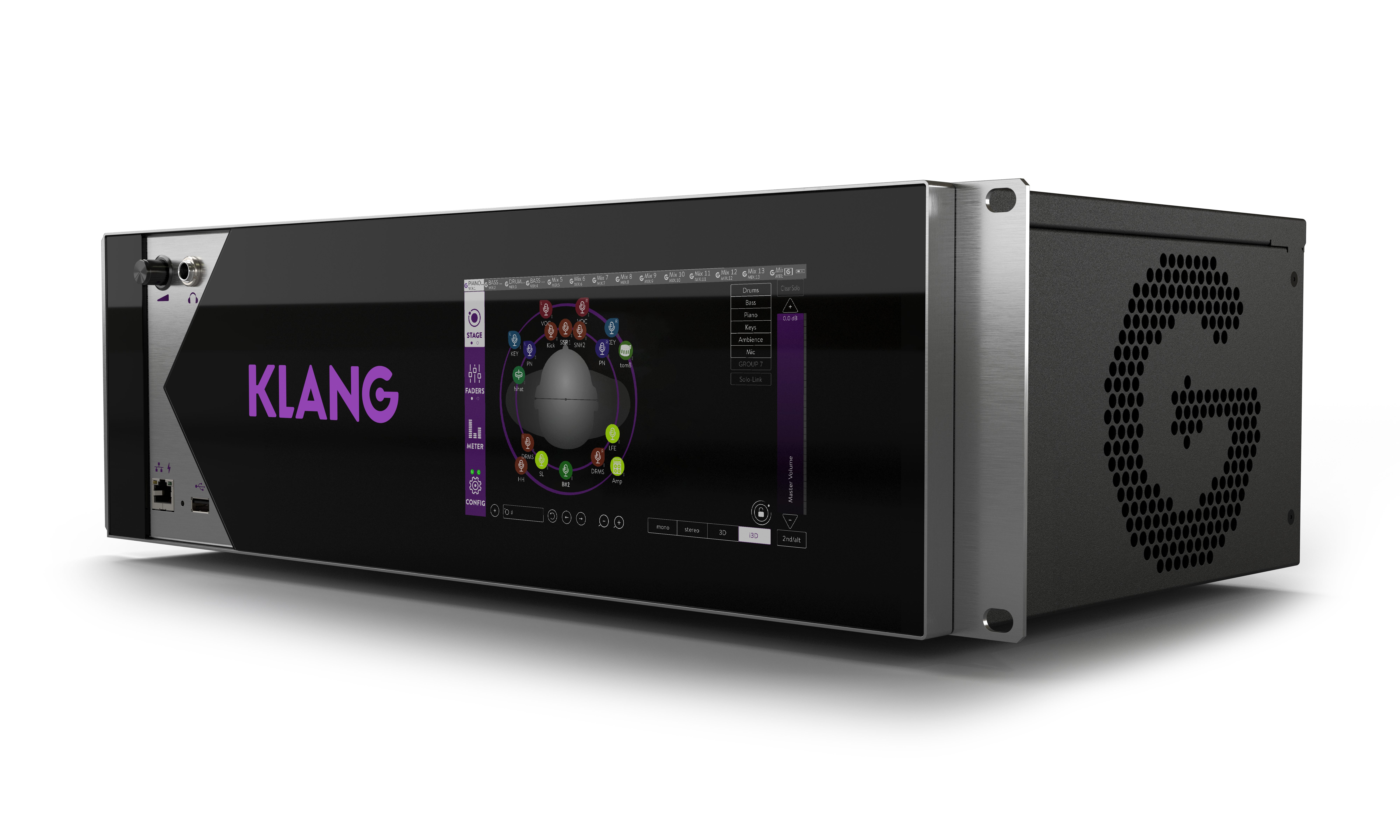 DESCRIPTION
With maximum flexibility in mind, KLANG has created the KLANG:konductor, its most powerful and versatile immersive in-ear mixing processor to date, delivering connectivity that is ready for today and tomorrow. Designed with monitor engineers and fixed installations in mind, the high end mixing system delivers 16 immersive mixes and processes 128 input signals at up to 96kHz at an astonishing internal processing latency of less than 0.25ms.
KLANG:konductor is equipped with three DMI slots, which provide unrivaled IO freedom and guarantee flawless integration into any existing setups. Paired with the included single channel routing capabilities, it also allows the user to freely route between the immersive mix engine and convert between different DMI formats, e.g. Optocore, Dante or MADI, with each DMI card offering up to 64 input and output channels at both 48kHz and 96kHz.
Seamless integration into DiGiCo's control interface and the intuitive KLANG:app give engineers direct control, with KLANG:kontroller allowing musicians to control their own mix. This combination ensures maximum flexibility, with mixes always quickly accessible, along with fast access to system and mix settings.
Offering the same studio grade amplifier circuit as KLANG:quelle, the front mounted headphone port enables the engineers to directly connect their headphones and even low-impedance in-ears and route their console's cue output to it and seamlessly switch to a KLANG cue via the app.
The device also has a front mounted 7-inch colour touch display to allow for direct mix control, audio setup, routing and monitoring meters. A network port on the front of the unit provides power over ethernet to directly connect a KLANG:kontroller or KLANG:quelle, and dual redundant power supplies offer maximum reliability.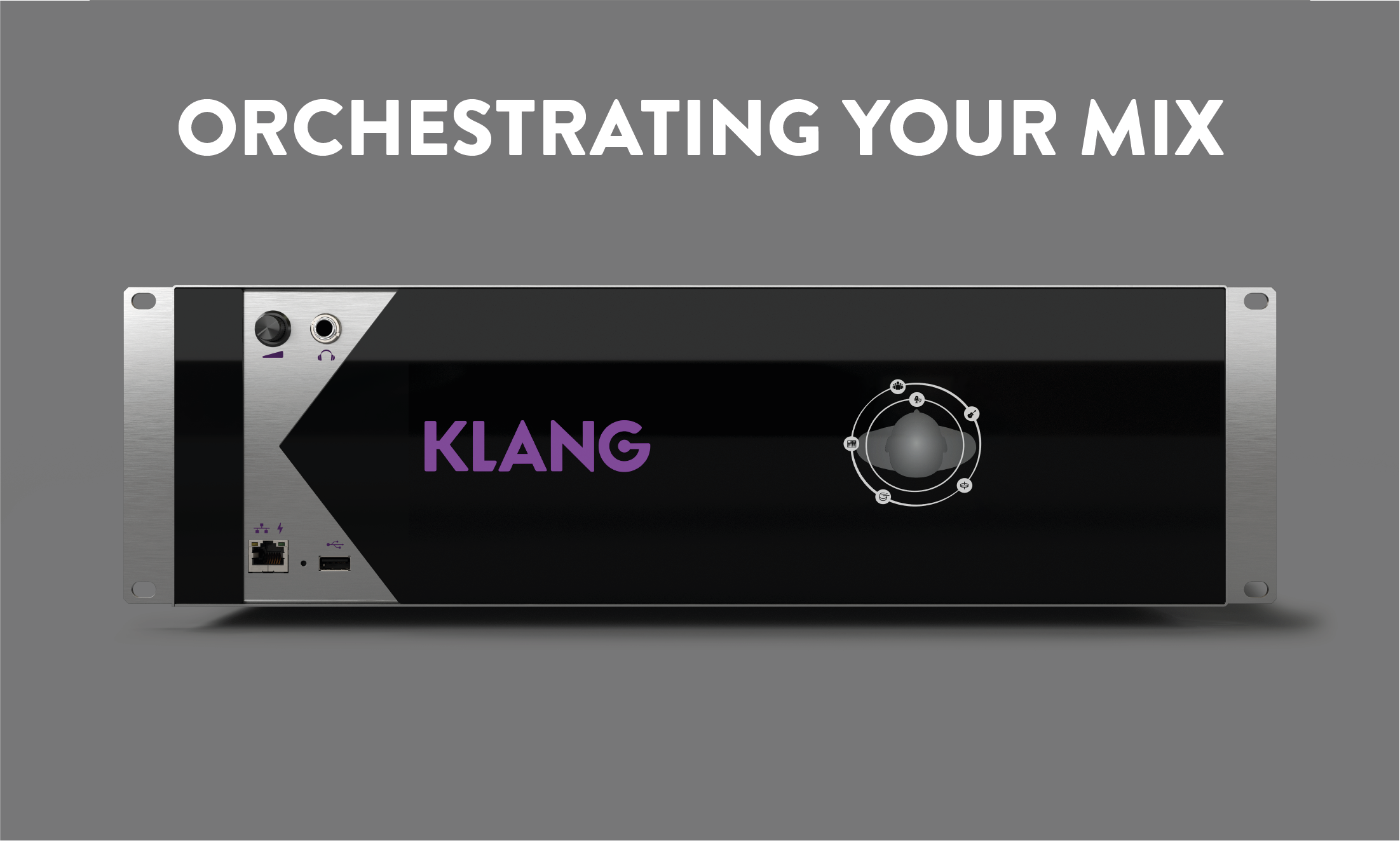 Testimonials
"With the Quantum338 and DMI-KLANG, they can hear the difference because there's no ear fatigue or straining to hear. This technology is making our work better."
Karol G –
Robinson Barrera – Monitor Engineer for Karol G
"It was amazing for me to have the freedom to build a mix to my liking and for it to be so well received by the artist. After 20 shows, Becky never wanted to make any additional changes to what we had built in rehearsals with Gabriel."
Becky G –
Lucas Pinzón – Monitor Engineer for Becky G
"I'm using the DMI-KLANG, which does wonders separating everything out, leaving room in the middle for whatever the main focus of the mix is. It gives a real sense of space where you can place things in their actual onstage orientation. Placing sounds around the listener makes everything seem less crowded and it's easier to discern different instruments and lower the overall volume needed to pick things out. "
Arctic Monkeys –
Will Doyle – Monitor Engineer for Arctic Monkeys
"The band, which already plays with in-ears on a regular basis, was really taken with the possibilities KLANG gave them and the open and transparent mix. They reported to me, that it felt almost like playing without in-ears."
Paulus Choir –
Markus Gorges – Technical advisor and Head of Audio
"That is why we employed 55 KLANG:kontrollers and five KLANG:konductors, creating an immersive personal monitoring system for the 53-piece orchestra. This results in heightened clarity for each instrument's sound. It also helped to reduce the players' hearing fatigue and the need for high monitoring volumes, thereby significantly improving hearing protection."
Jacky Cheung –
Pan Weijie – System Engineer at Rightway Audio Consultants
"The whole 3D aspect of KLANG has brought a new level of clarity onstage, while simultaneously helping to lower the overall IEM levels. It's not an exaggeration to say that DMI-KLANG has changed everything for the better."
Lionel Richie –
Lorin White – Monitor Engineer for Lionel Richie
"It's been a journey to get him on in-ears over the past few years; he's indicated that they don't always feel natural, and he's been prone to popping one or both of them out. But when we added the KLANG system in rehearsals, as soon as we threw up the ambience mics in his ears, we found that he'd leave his IEMs in all day, which was a great sign. It meant that everything just felt 'real' and he was enjoying himself. That was achieved with KLANG."
Burna Boy –
Duriel Mensah – Monitor Engineer for Burna Boy
"It wasn't an option for me to go back to traditional stereo mixes. Everyone is really pleased with the KLANG system. It has provided Soprano and his musicians a much-needed sense of space in the monitor mix, resulting in a more natural soundscape. Why on earth would we ever change that?"
Soprano –
Pascal Rossi – Monitor Engineer for Soprano
"Ultimately, there is no reason not to use KLANG as it offers nothing but benefits. Once you begin utilising the 3D mixing capabilities and experience the immersive space it creates within your mix, there's no turning back. The expansion it provides, particularly when dealing with mixes containing numerous clicks, sequencers, and a vast array of keyboards, is truly immense. It's truly a life changer!"
David Bisbal –
Ian Alvarez – Monitor Engineer for David Bisbal
"I noticed that the mixes were becoming stale and they were regularly experiencing ear fatigue. They had stereo mixes, but they were sounding one-dimensional. They needed more space and dimensionality in their monitor mixing. I'd heard about the KLANG:konductor and checked out a demo at AVLX, and I loved it. I thought it was exactly what we needed."
Community Bible Church –
AJ Lebron – CBC's Director of Audio and Production Coordinator for Events
See all testimonials
APPLICATIONS
KLANG's cutting-edge, immersive products can dramatically elevate the quality of in-ear monitoring in any and every application. Our range has a solution for every scenario.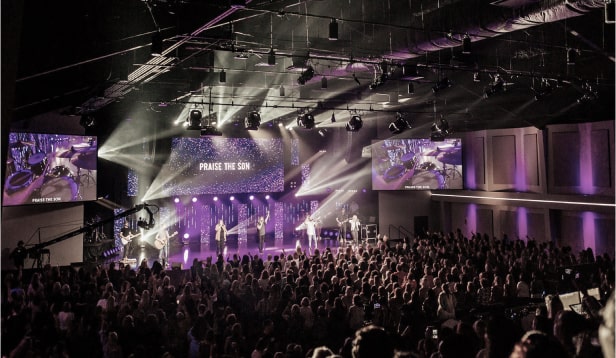 House of Worship
Every house of worship, regardless of its unique audio setup, ideally needs a flexible in-ear mixing solution that can adapt to a wide variety of scenarios. KLANG will effortlessly meet every requirement.
Learn More
You may also be interested in
Support, Guides, Tech specs and webinars
Watch tutorial videos or download technical documentation.
Support documents
Where to buy
Find a local dealer or rental partner in your area.
Where to buy