:konductor
KLANG:konductor is the most powerful and versatile KLANG processor ever created and heralds a new era of Immersive In-Ear Mixing.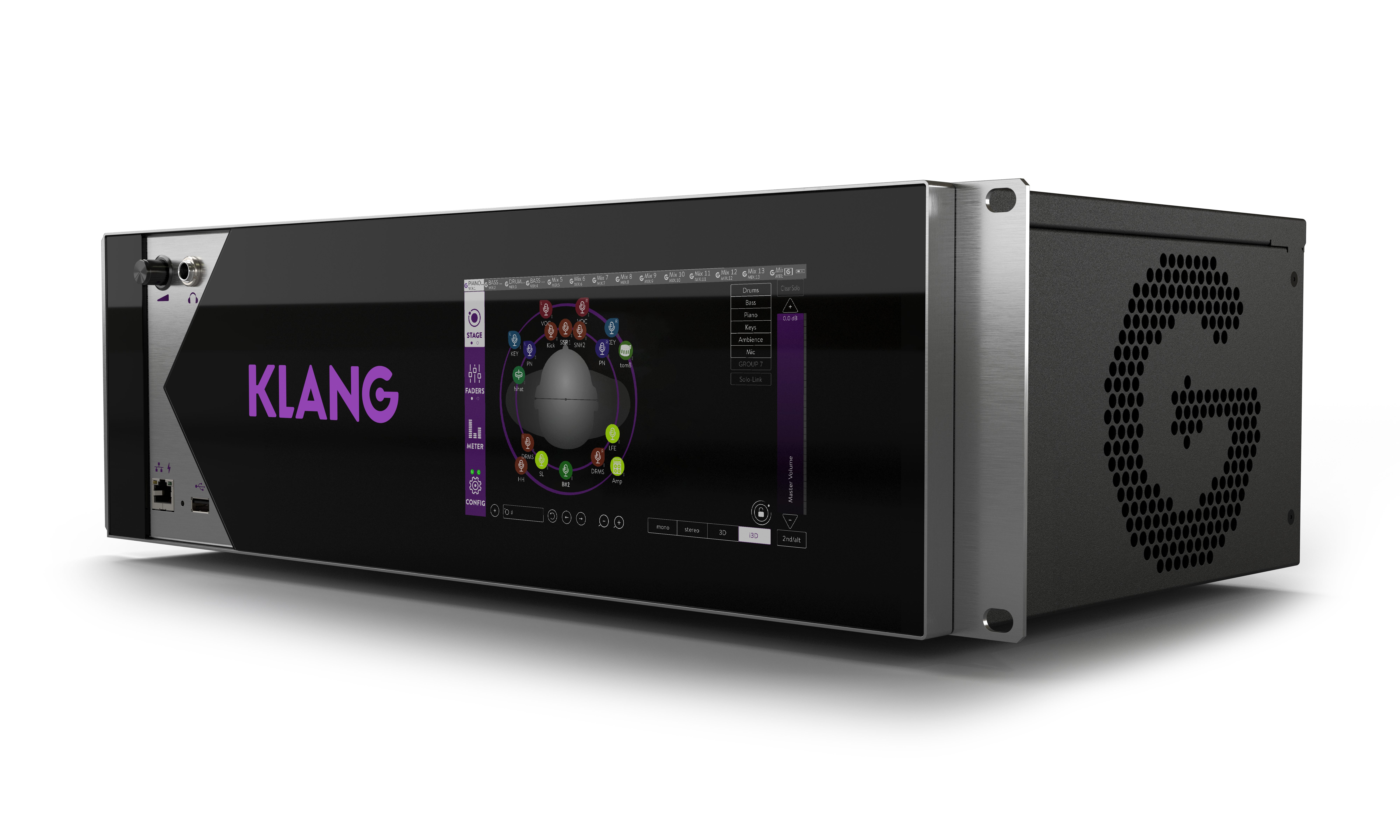 DESCRIPTION
With maximum flexibility in mind, KLANG has created the KLANG:konductor, its most powerful and versatile immersive in-ear mixing processor to date, delivering connectivity that is ready for today and tomorrow. Designed with monitor engineers and fixed installations in mind, the high end mixing system delivers 16 immersive mixes and processes 128 input signals at up to 96kHz at an astonishing internal latency of less than 0.25ms.
KLANG:konductor is equipped with three DMI slots, which provide unrivaled IO freedom and guarantee flawless integration into any existing setups. Paired with the included single channel routing capabilities, it also allows the user to freely route between the immersive mix engine and convert between different DMI formats, e.g. Optocore, Dante or MADI, with each DMI card offering up to 64 input and output channels at both 48kHz and 96kHz.
Seamless integration into DiGiCo's control interface and the intuitive KLANG:app give engineers direct control, with KLANG:kontroller allowing musicians to control their own mix. This combination ensures maximum flexibility, with mixes always quickly accessible, along with fast access to system and mix settings.
Offering the same studio grade amplifier circuit as KLANG:quelle, the front mounted headphone port enables the engineers to directly connect their headphones and even low-impedance in-ears and route their console's cue output to it and seamlessly switch to a KLANG cue via the app.
The device also has a front mounted 7-inch colour touch display to allow for direct mix control, audio setup, routing and monitoring meters. A network port on the front of the unit provides power over ethernet to directly connect a KLANG:kontroller or KLANG:quelle, and dual redundant power supplies offer maximum reliability.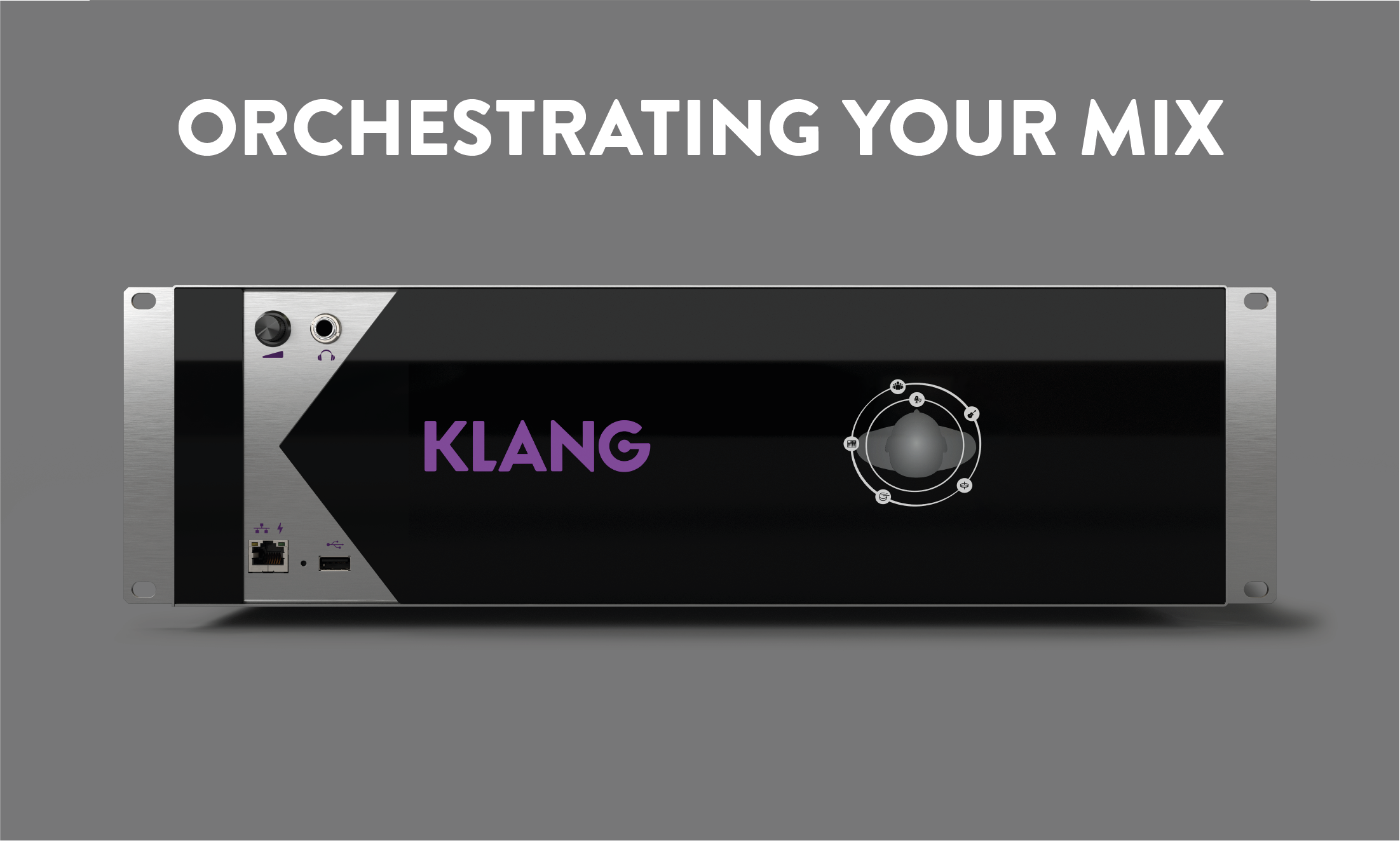 Testimonials
"With KLANG, we can turn it down overall onstage, and the band doesn't have to run through things as often to get it to where it feels right. Everyone on this tour has been playing rock and roll for decades, and it's inevitable that some of them may have experienced some hearing loss. In-ear monitors can really help avoid making that worse, and the level of control that KLANG provides enhances that further. I tell all the bands I work with, especially the up-and-coming ones, protect your hearing now. KLANG is a great way to do that."
Ted Bible –
Ted Bible – ME for Def Leppard
"The KLANG 3D In-Ear Monitoring is a great concept and the iPad app is very intuitive and natural way of controlling what just might be the next leap in In-Ear Monitoring. "
Pasi Hara –
Monitor Engineer (System Of A Down, SLASH Feat. Myles Kennedy and the Conspirators)
""Klang 3d is a game changer! It gave me the sense of "reality" I was missing when using only in-ears, and opened the doors to a whole new level of sound quality. Consequently, at age 66, I'm experiencing the best stage sound of my entire career." "
"It's very user friendly and takes just a few minutes to get set up. Once it's patched, I'm basically unaware of it. I have the icon on my computer screen showing where everything is but it doesn't actually affect the way I mix – it's just there, set, creating lots of lovely space!" Becky Pell Me Jeff Wayne's War of the Worlds"
Becky Pell –
The War of the Worlds – Monitor Engineer
"KLANG gives you a set-up option right out of the box that lets you get moving quickly and reliably, lets you see what you're doing at a glance—the ability to color-code and group things really helps that—and makes the entire system very easy to understand and use. The sound really is great—that was a comment that everyone had right from the start. They were hearing themselves as they never had before."
Coltyn Cooley – Church Technical Director –
Brandon Conn – Senior Audio Engineer
"We know it sounds good out here, but now they can hear just how good it sounds on stage!"
Lakewood Baptist Church –
Coltyn Cooley – Church Technical Director
See all testimonials
APPLICATIONS
KLANG's cutting-edge, immersive products can dramatically elevate the quality of in-ear monitoring in any and every application. Our range has a solution for every scenario.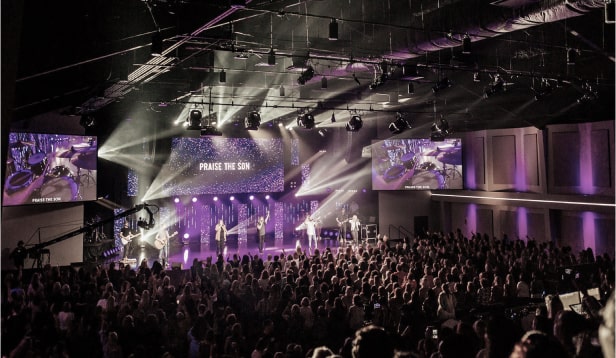 House of Worship
Every house of worship, regardless of its unique audio setup, ideally needs a flexible in-ear mixing solution that can adapt to a wide variety of scenarios. KLANG will effortlessly meet every requirement.
Learn More
You may also be interested in
Support, Guides, Tech specs and webinars
Watch tutorial videos or download technical documentation.
Support documents
Where to buy
Find a local dealer or rental partner in your area.
Where to buy