Being on tour presents musicians and crew with a new environment every day. Venues come in all shapes and sizes, each with its own unique acoustics. KLANG takes the heat off any battle while easily defeating challenging acoustics. Its increased transparency and space helps to manage high channel counts without masking of signals, keeping levels lower and eliminating hearing fatigue.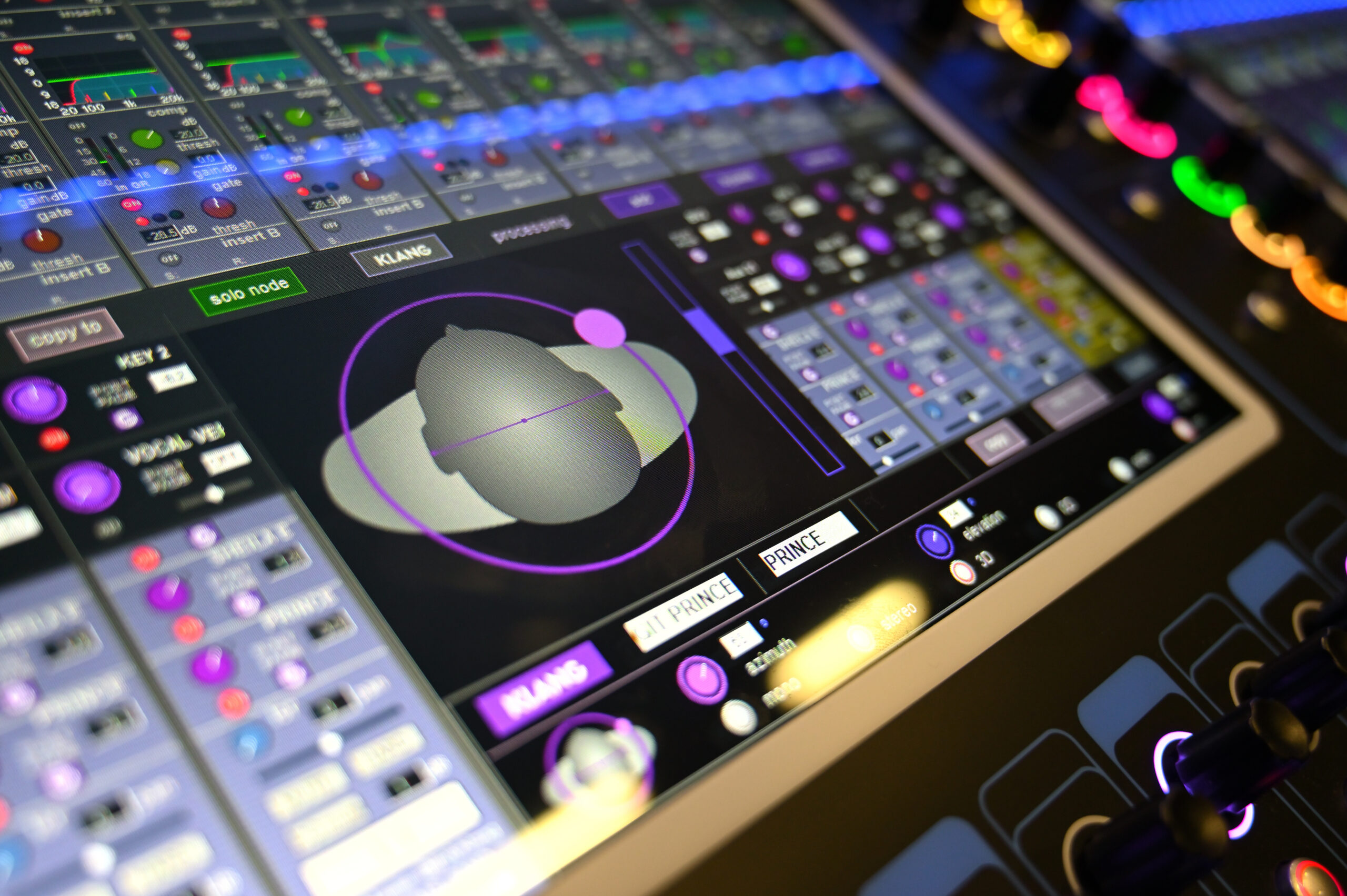 Taking Your Mixing Level To The Next Level
KLANG is designed with musicians and engineers in mind. By making life easier and more comfortable for artists and operators, KLANG supports optimal performance levels on and off the stage.
Industry-leading sonic quality and seamless integration into any existing setup makes KLANG the perfect match for live productions of any type or scale. From the compact and affordable :vokal, to the ground-breaking power of :konductor, our processors have a feature set for every application.
Maximum flexibility and versatility combined with future-proof connectivity make managing even the highest channel counts effortless. Flexible control through :app or direct integration into a DiGiCo control surface, ensures that all mixes are easily managed.
"KLANG immersive audio is the future of in ear mixing. This has changed everything! I don't want to go back to stereo ever again."
Cesar Benitez
– ME for Ricky Martin
Testimonials
"It's very user friendly and takes just a few minutes to get set up. Once it's patched, I'm basically unaware of it. I have the icon on my computer screen showing where everything is but it doesn't actually affect the way I mix – it's just there, set, creating lots of lovely space!" Becky Pell Me Jeff Wayne's War of the Worlds"
Becky Pell –
The War of the Worlds – Monitor Engineer
"KLANG is truly immersive, and enables me to create spatial envelopment in the mix – it's very special and there has never been anything like it," concludes Morgan. "I do a lot of studio work mixing cinema sound and various mixes for streaming, and what strikes me is that KLANG can take these output formats and give them genuine spatial dimensions, which historically you can only do offline using plug-ins. KLANG can do all that live!"
Cineramageddon at Glastonbury –
Dan Morgan | Sound Engineer
"Eighteen months ago the whole band moved from wedges to in-ears and the KLANG:fabrik system. From the first test we did, Danny was in love with KLANG. The system gives him width, depth and high separation, so he can hear even the smallest detail. In fact, the entire band just loves the space and the separation in the mix."
Danny Robas –
Soul Sebag | Sound Engineer
See all testimonials
Support, Guides, Tech specs and webinars
Watch tutorial videos or download technical documentation.
Support documents
Where to buy
Find a local dealer or rental partner in your area.
Where to buy