Manuals
:app menu – CONFIG | Overview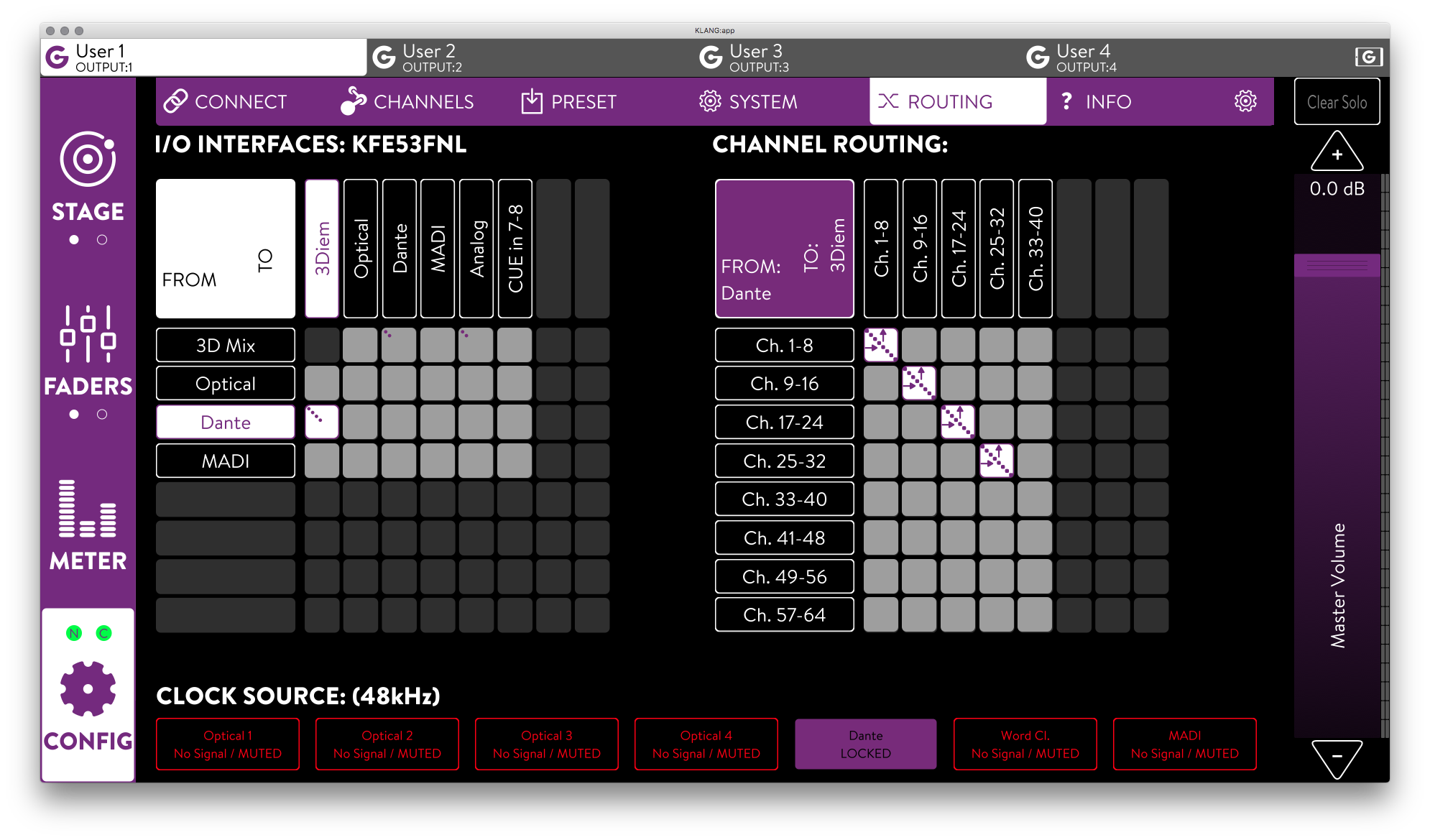 The CONFIG menu is the most important menu for the system engineer and the sound/monitor engineer during setup of the system. Full access to all features is only granted in the Admin mode (hold CONFIG for 3 sec to switch modes).

CONNECT
Switch processors, rename mixes, assign icons and output EQs
CHANNELS
Label, color and define channels
PRESET
Store and load shows and snapshot control
This menu is all about saving and loading show presets and snapshots.
SYSTEM
IO settings, sampling rate and number of mixes
ROUTING
Configure audio sources and receivers
Audio routing is one of the first tasks you have to complete when installing gear in a new combination. Read more on how to route signals to and from your KLANG processor or :kontroller
INFO
Advanced monitoring and expert configuration
EXT CTRL
:app Skin, MIDI MCU, OSC Remote Control and DiGiCo Console Link