March 6, 2017
Antti "Barska" Patronen takes KLANG:fabrik on tour with Finnish pop artist Chisu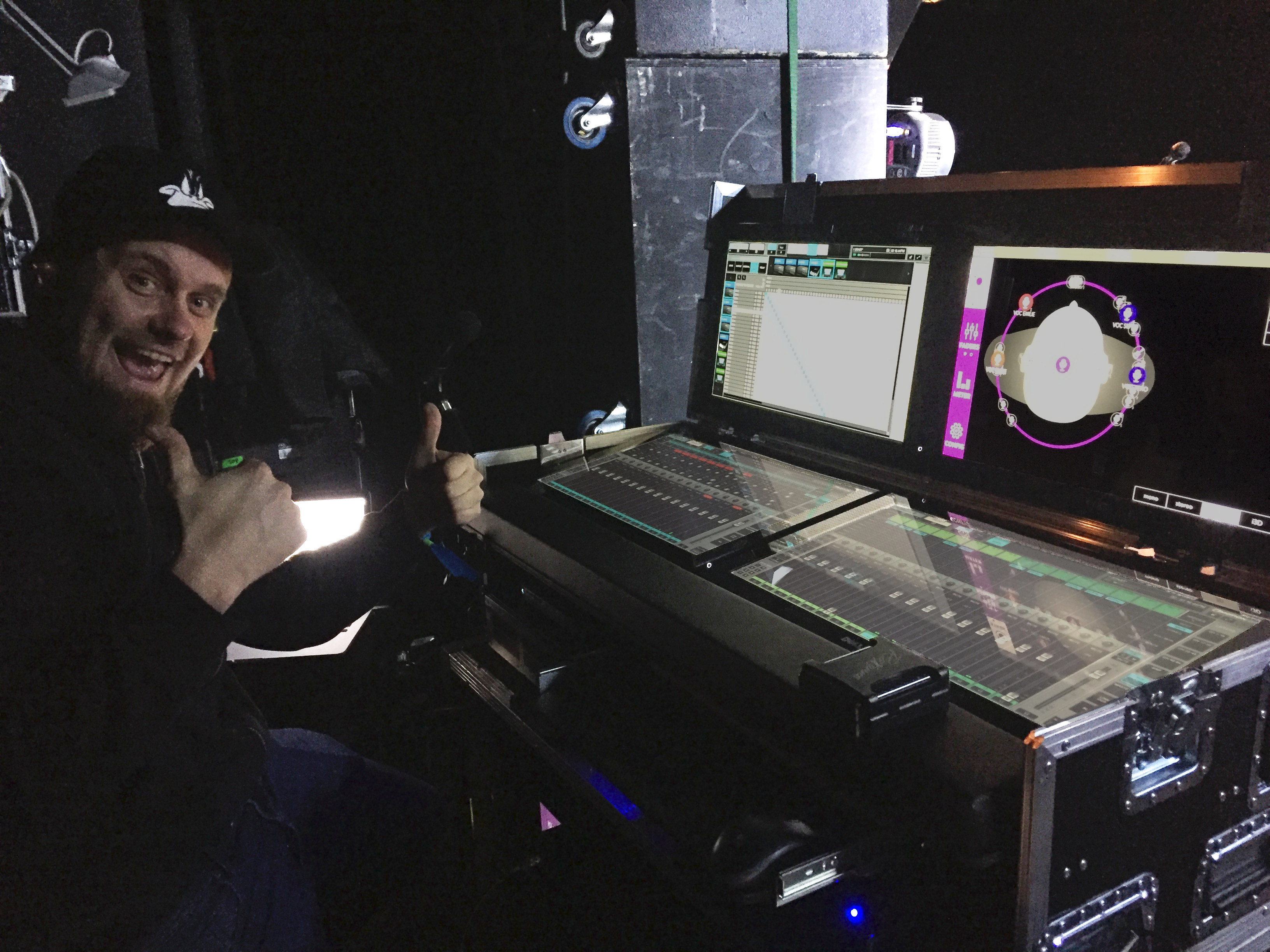 "3D in-ear monitoring by KLANG:technologies enables the band to play better" – Antti Patronen (Monitor Engineer)
Antti "Barska" Patronen has worked as a systems designer in some of Finland's biggest live events and has over 15 years of experience in the audiovisual field. Patronen of AV Pro, an event production company based in Helsinki, has extensive experience of various tasks revolving around live, TV and studio sound. His latest project has been the fall tour of Finnish top-league pop artist Chisu.
During Chisu's fall tour Patronen has had the opportunity to use the 3D in-ear mixing system, KLANG:fabrik by KLANG:technologies.
Patronen recounts that soon after he started working with KLANG:fabrik, it became apparent that the rulebooks of in-ear monitoring had to be rewritten. "Compared to conventional stereo monitoring there is simply so much more room to place the elements of the mix" says Patronen.
"Due to this additional space to work with" he continues, "many sounds can be kept in a more natural state than ever before. Because of the inherent increase in sound separation that comes with this new technology, the artist's own instrument can be lowered in the mix. This makes so-called masking almost non-existent", Patronen clarifies.
For the Chisu tour Patronen has managed five 3D in-ear mixes on KLANG:fabrik for the musicians. These mixes were then routed back digitally to the mixing desk.
Patronen explains that the KLANG:fabrik has also changed the traditional perceptions of the signal flow; and the matter of choosing where and with what the monitoring is mixed has changed as well.
"I came up with a setup where the amplification and signal processing is done the traditional way in the mixing desk and the leveling and 3D panning is realized in KLANG:fabrik. My initial fear of double mixers was proven to be wrong, considering that in a live situation the faders are only moved in the KLANG:app mixing software, just like before", Patronen says.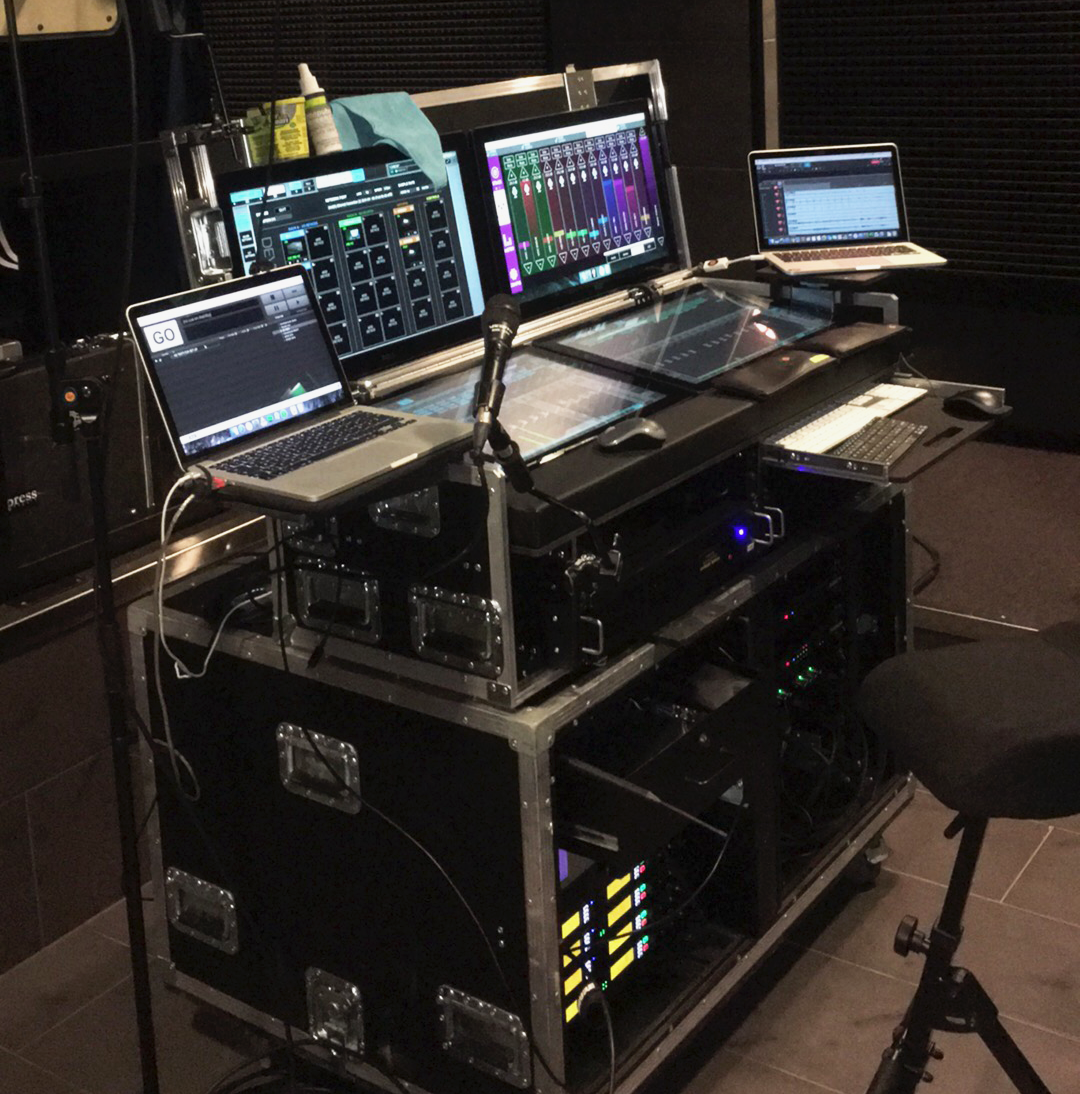 "The band is playing better than before"
When Antti Patronen got to try out KLANG:fabrik for the first time in a band rehearsal, enthusiasm was unavoidable. Sitting behind a drum set he noticed that every big element of the set was more distinguished than in stereo monitoring. Even though the whole band hadn't yet rehearsed together, it was already clear that the change was well received as a significant improvement.
Patronen didn't want to make a big deal about the changes in technology. The previous system had been used for over 80 gigs, so Patronen didn't want to arouse any negative reservations against the new technology. However, the new tech was received well.
"The comment made by the lead singer after four songs was a relief. She said that it was the greatest in-ear mix she had ever experienced. Even those who are not used to playing with in-ears themselves get the idea of 3D in-ear monitoring. It took little time to get used to it", Patronen says.
According to Patronen, it became clear in the rehearsal that the band was playing better than before. However, it was no surprise to him. "The overall in-ear mix was changed in a way that the mix was much more balanced. Little by little everyone's individual instruments dropped in level until we were in a full mix situation. The only thing I really tweaked was the positioning of the instruments, so that every instrument had its own place in the mix with the right volume", Patronen clarifies.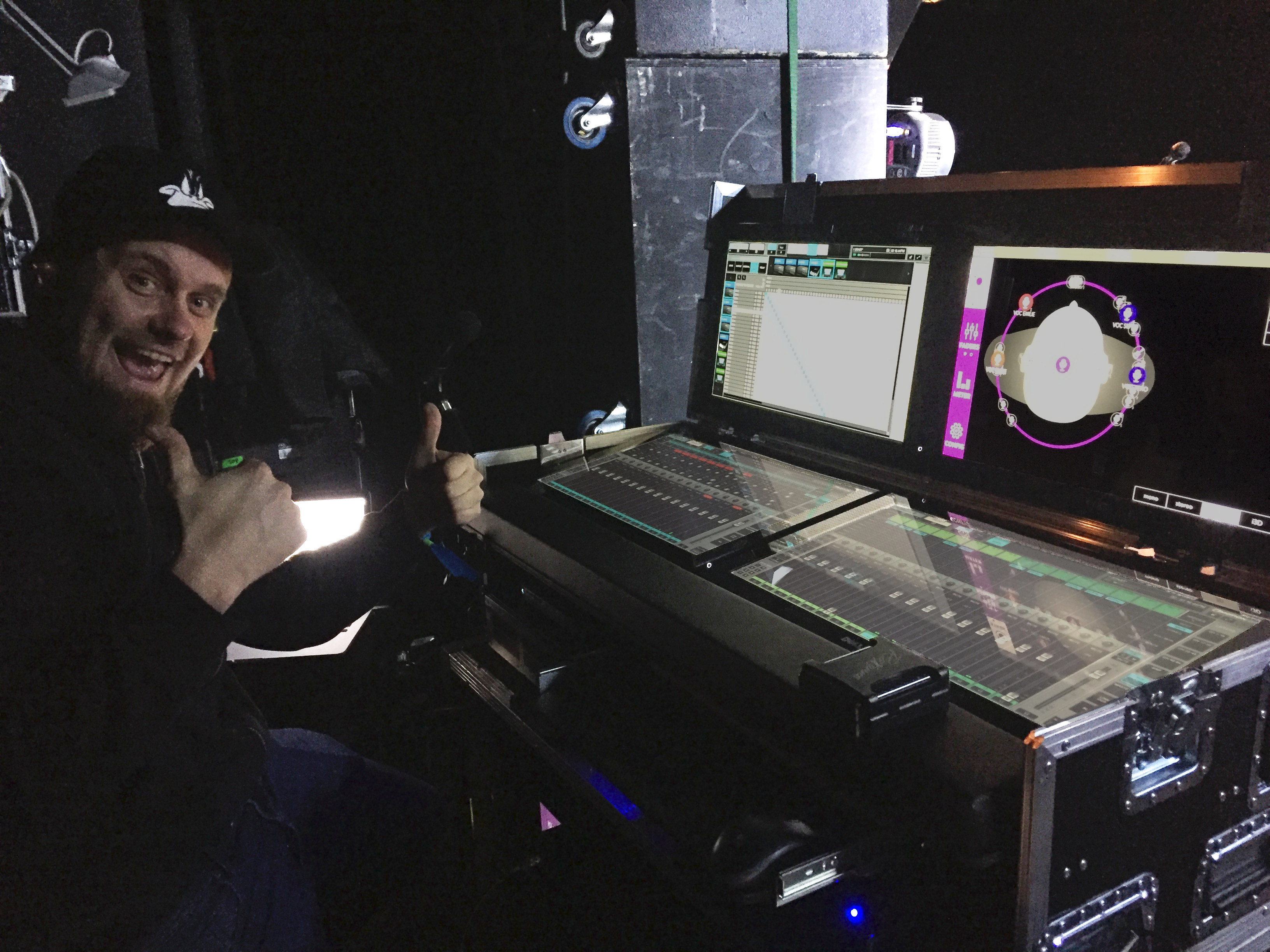 The guitarist of the band, Jussi Jaakonaho, states, "3D monitoring enables us to easier prioritize instruments. There's more space for your own instrument. But also the musical elements that are non-essential to your performance can be kept in the mix in a clear way. Hence, the mix can be made richer, more extensive and less busy at the same time."
Antti Patronen has also been satisfied with the fact that he can be in direct contact with the manufacturer. Because the system is new and his own setup is not the simplest possible and a novelty on its own, Patronen has been in touch with KLANG:technologies to optimize important details for his final workflow.
"These guys are really helpful, they respond to emails immediately and they gladly take ideas regarding changes and improvements and find solutions. With that attitude I believe that their products will quickly become even more innovative and user friendly", he compliments.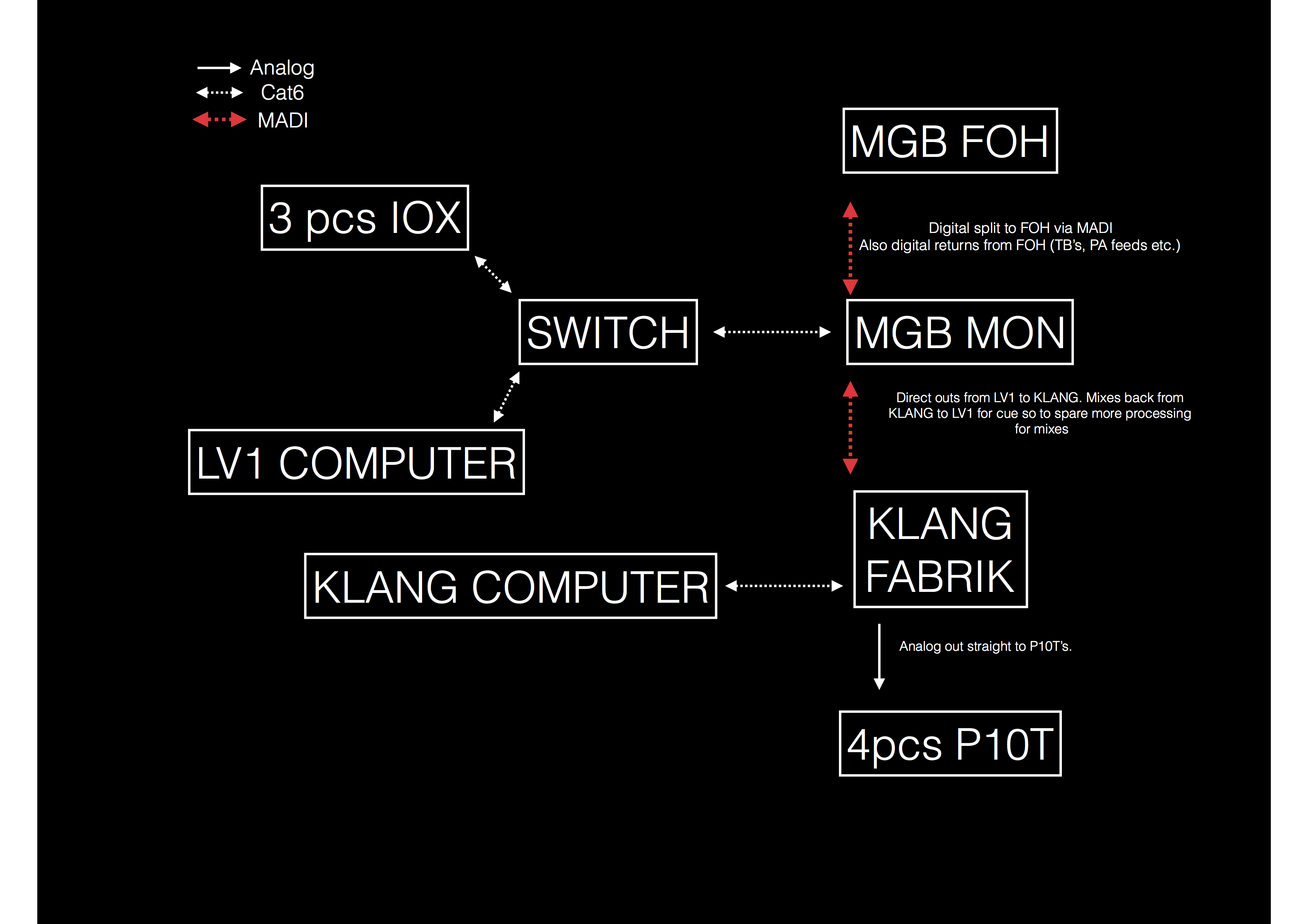 ---
Download free KLANG:app and get immersed with your own pair of headphones.