January 5, 2017
Tobi Raunigk & Adulescens | 3D Headphone Silent Tour with KLANG:fabrik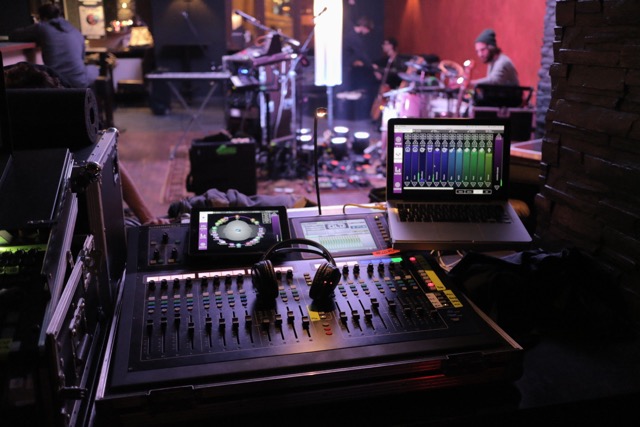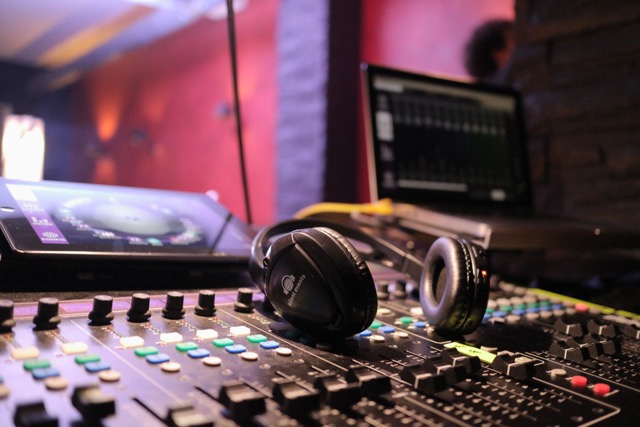 Visonary audio engineer Tobias Raunigk gives insights on his immersive 3D headphone club tour setup for German band Adulescens with KLANG:fabrik.
Video Interview with Tobi Raunigk
Watch the video interview with 3D headphone sound capture. Please wear headphones!
Thanks to Tom Wendt for shooting this video:
And another video interview with the entire band and English subtiles:
Pictures from the 3D Headphone Silent Tour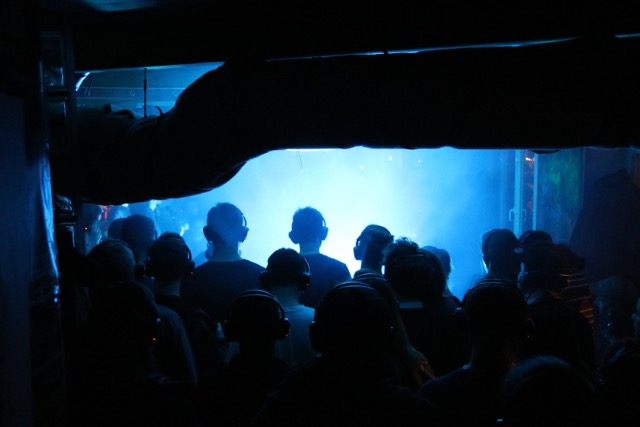 Stage Rack Setup
from top to bottom:
2 x 4 channelPalmer DIs for synths (each 1 RU)
Radio transmitter for Silent Events headphones (silver, approx 1 RU)
KLANG:fabrik (2 RU)
Allen&Heath Stagebox (3 RU)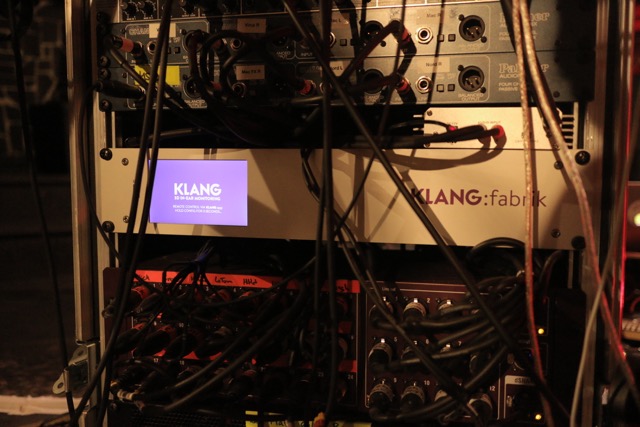 On Stage – Drummer's corner
• Ludwig drumkit modified as E-drum kit
• Mesh heads with triggers
• E-crash cymbals
• Sample rack with trigger inputs, a Drumpad and 8 channel interface for drum sounds
• MacBook with KLANG:app and drum sample library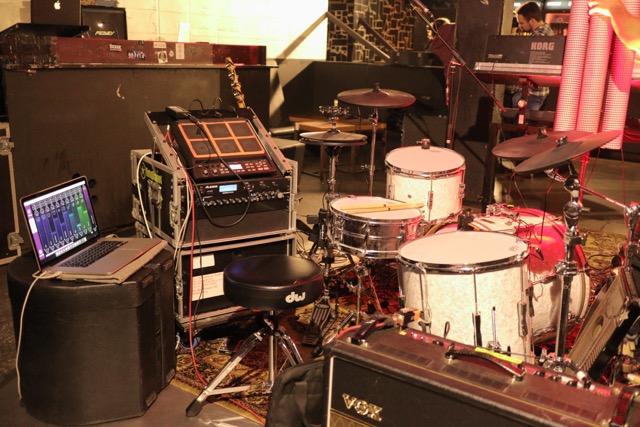 Mixing Console – FoH spot
• Allen&Heath GLD-80
• MacBook with Dante Controller, OSCulator and KLANG:app to overview the mixes (Ethernet cable)
• Apple iPad with KLANG:app for immersive 3D panning control (WiFi)
• The same
Silent Events
wireless headset as the audience to monitor the sound mix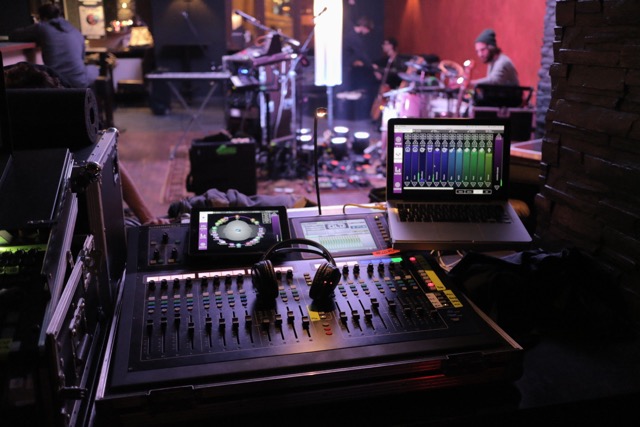 Band Setup and Instruments
• The band members are arranged in a circle surrounded by the audience.
• In the center of it light effects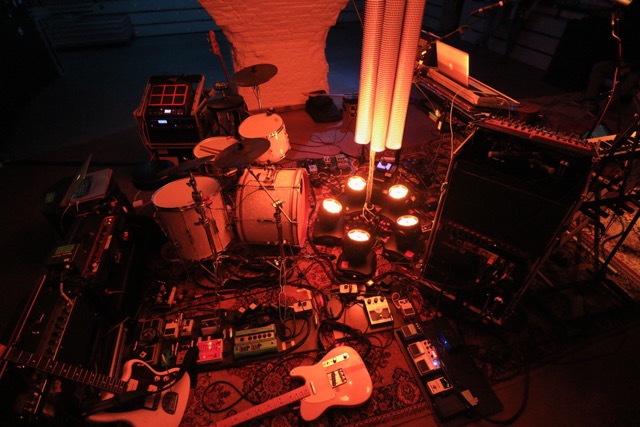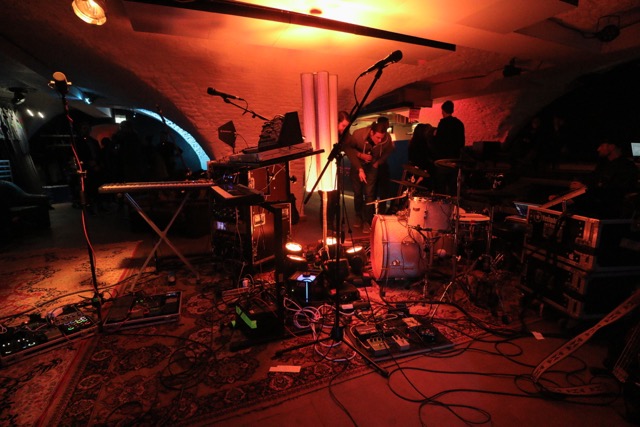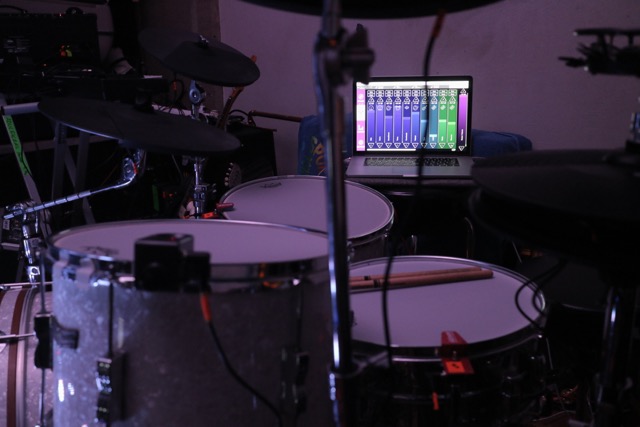 Audio mixing setup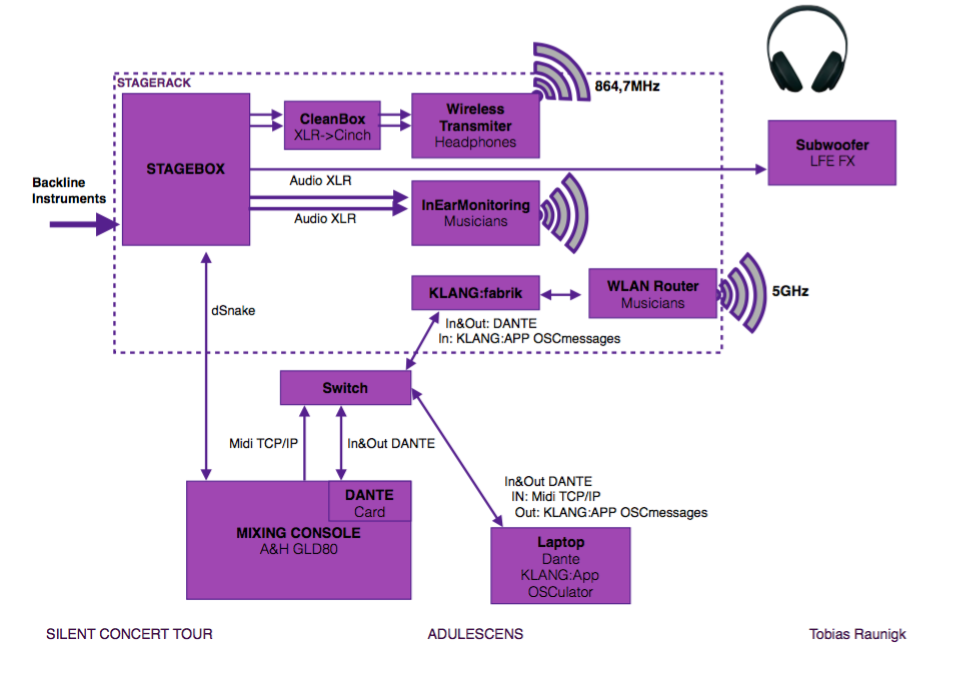 Audio routing Remote control of KLANG:fabrik
From the faders and pan knobs of the Allen & Heath mixing console GLD80 control messages via TCP midi are sent to a Mac Book running OSCulator 3. From there OSC commands for the FOH headphone mix in KLANG:fabrik is sent. Tobi Raunigk has full control from the faders of his console and uses KLANG:app to monitor these settings and tweak spatial positioning. The band mixes can be adjusted via KLANG:app.
Read more on using OSCulator with KLANG:fabrik.
About the Wireless Headphones
Read more on the headphones on the Silent Events homepage.
–END–
---
Thanks for reading. Please let us know if you have questions about the setup or remarks on what you want to read more about.