September 12, 2018
KLANG:technologies Appoints United Brands of Düsseldorf as German Distributor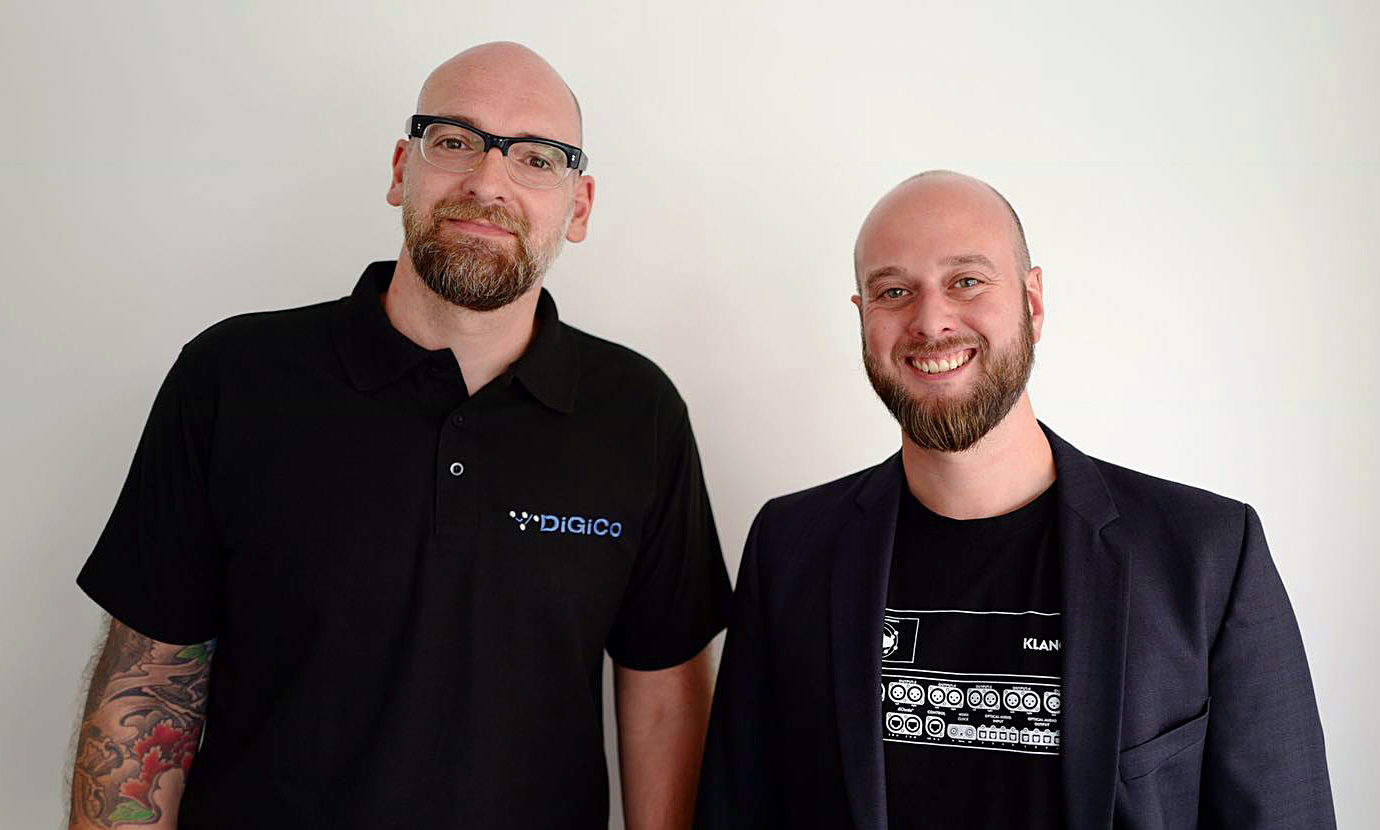 KLANG:technologies Appoints United Brands of Düsseldorf as German Distributor
–– PRESS RELEASE for immediate release —
KLANG, the German-based manufacturer of the world's first truly immersive 3D in-ear mixing technologies, is pleased to have appointed United Brands of Düsseldorf, as its exclusive distributor to the German market. United Brands is a highly respected event technology supplier and distributor, responsible for the exclusive distribution of many high quality marques such as DiGiCo and Adamson in Germany. This deal demonstrates further evidence of KLANG's growing global presence, working in partnership with a number of leading distributors.
Jens 'Bubbes' Steffan, of United Brands, has first-hand experience of KLANG's products and was instrumental in suggesting and setting up the partnership:
"I work widely in audio production and have used KLANG:fabrik products for a number of artists. Currently I'm mixing monitors for Persian artist Ebi on his world tour and we're using KLANG solutions. I love the cleverness and flexibility of the products. They sound amazing, they're reliable and also future-oriented by virtue of their FPGA technology – customers can take advantage of software updates instead of buying new product. We are delighted to add another attractive cutting-edge technology to the United Brands portfolio and placing it front and centre in the German market.
Phil Kamp, Head of Sales at KLANG is in no doubt that the arrangement is a great fit for both parties:
"As we continue to grow our network, it's important to us that our partners share our genuine passion for delivering quality products supported by excellent service. The United Brands team ticks every box for KLANG. They have a thorough understanding of the German pro-audio market-place and enjoy a strong network of partners and clients. Their technical expertise is of the highest order and this, coupled with a total commitment to customer support, has made them immensely successful. I have worked side by side with members of the UB team on several tours and seminars, as well as in business and we've developed a deep respect and trust that will have a hugely positive impact on our cooperation."
ABOUT
Headquartered in Aachen, Germany, KLANG:technologies is the world's first manufacturer of truly immersive 3D in-ear monitor mixing technologies. The company's core product, KLANG:fabrik, is a professional rack-mount monitoring mixing engine, specifically designed to be used with IEMs and provides musicians with individual, natural and three-dimensional sound.
United Brands of Düsseldorf supplies a wide range range of technology products and services to the events industry, as well as acting as an exclusive distributor for leading brands such as DiGiCo, Adamson, DiGiGrid and Waves Audio, to the German market.