July 27, 2023
KLANG is a 'life changer' for David Bisbal's band and monitoring crew
As a chart-topping singer with five million records sold since his debut in 2002, David Bisbal has earned over 60 music-industry accolades, including two Latin Grammy Awards and the World Music Award for Best Latin Artist. 
Born in Andalucía, Spain, the renowned performer has headlined over 700 concerts worldwide, captivating audiences with his grainy, emotionally rich tenor influenced by the Spanish flamenco, jota, and zarzuela traditions. Currently embarking on his latest Me Siento Vivo Tour, which is set to last throughout 2023, Bisbal's monitors engineer of four years, Ian Alvarez, discusses the benefits of KLANG's immersive in-ear mixing and how the system enhances both his and the musicians' live experience.
With a professional career spanning over 20 years, which includes mixing monitors for the legendary band Deep Purple during their The Whoosh World Tour 2022 and Deep Purple Unleashed World Tour 2023, as well as collaborating with renowned Spanish artists like Fernando Costa and Joaquín Cortés, Ian joined David Bisbal in mid-2019 and has been the singer's monitor engineer ever since.
Ian notes that Bisbal's remarkable hearing ability very quickly became apparent. "I remember my first year with David, I would tell him, 'You have to realise that you're hearing things that I don't even hear!' He would notice just a half-decibel change, and one dB was a matter of 'life and death' for him," he shares.
"Ultimately, there is no reason not to use KLANG as it offers nothing but benefits. Once you begin utilising the 3D mixing capabilities and experience the immersive space it creates within your mix, there's no turning back. The expansion it provides, particularly when dealing with mixes containing numerous clicks, sequencers, and a vast array of keyboards, is truly immense. It's truly a life changer!"
Ian Alvarez
– Monitor Engineer for David Bisbal
Working at such a high level of sonic perfection pushes everyone else to match it, which means Bisbal always gets the best from his crew. "If you speak with any of the people who were previously in my position, they will all say the same thing; they were never pushed as hard in their job as when they worked with David Bisbal," continues Ian. "Though it can be challenging at times, it's also incredibly rewarding as it makes you accomplish things you didn't even think were possible."
Bisbal's pursuit of sonic excellence motivated Ian to search for technology that would allow him to create an ultra-realistic audio environment for the musicians on stage. The opportunity arose when he was introduced to KLANG's immersive in-ear monitoring, thanks to a recommendation from a friend who connected him with Phil Kamp at KLANG:technologies.
"The timing couldn't have been more perfect as I was working on a show with David that involved a philharmonic orchestra, which is an ideal setting for immersive sound," explains Ian. " Phil provided me with a comprehensive introduction to KLANG's immersive mixing solution and how it could naturally enhance the musicians' in-ear monitoring experience, creating a lifelike three-dimensional soundstage."
Recognising the potential benefits, Alvarez took the initiative to approach the conductor and propose trying out KLANG's immersive technology. "I asked him to give it a try during the rehearsal for just one musical piece, assuring that if it didn't work out, we could easily revert to using wedges. Luckily, he agreed," Alvarez recounts.
Following that conversation, Ian brought the generously lent KLANG:fabrik system from Spanish distributor Meyer to a show rehearsal. With approximately 144 inputs from the orchestra, live band, DJ, and seven singers, it was a complex production to manage. All the audio was mixed through a DiGiCo console, with KLANG predominantly employed for the symphonic orchestra. "This allowed us to remove every single monitor speaker from the stage and maintain a clean setup," Ian adds.
"After that rehearsal, the conductor told me he would never go back to using wedges because the difference in sound was remarkable," says Ian. "That was one of my earliest encounters with KLANG, and, just like the conductor, it utterly blew my mind."
Following this positive experience, Ian decided to integrate KLANG into Bisbal's shows. "His performances feature numerous sequencers and tracks, and KLANG made a significant difference," Ian explains. The levels on stage decreased, the need for a pronounced click diminished, and the stability it provided was exceptional. During our extensive arena tours across Spain and performances in varied venues in the US, ranging from large arenas to intimate theatres, KLANG proved its consistency and adaptability. Our bass player summed it up by saying, 'It's the first time I didn't need to readjust my in-ear mix', which highlights the quality of KLANG's technology."
Since then, the band has fully embraced and utilised KLANG's immersive system, and Ian jokingly remarks that he will not leave his house without KLANG because "it truly makes an enormous difference to my work."
Commending the technical support received from the KLANG team, Ian highlights the valuable advice he received from Kamp, particularly during the early stages when he was becoming familiar with the system. "It was useful to have Phil during those early stages when I still had doubts about the best use of the system," he states. "For one of the shows, Phil recommended switching to the most powerful and versatile KLANG processor, the KLANG:konductor. I followed his advice, and it worked brilliantly for the show."
One important discovery Ian made is that KLANG serves as an excellent format converter: "For instance, the KLANG:fabrik combines the latest HD audio algorithms with a multitude of flexible audio interfaces such as MADI and Dante. What surprised me most is the ability to perform a hot patch from any source to any destination. This means I can take all my signals and patch them directly to the 3D mixes as well as to Dante."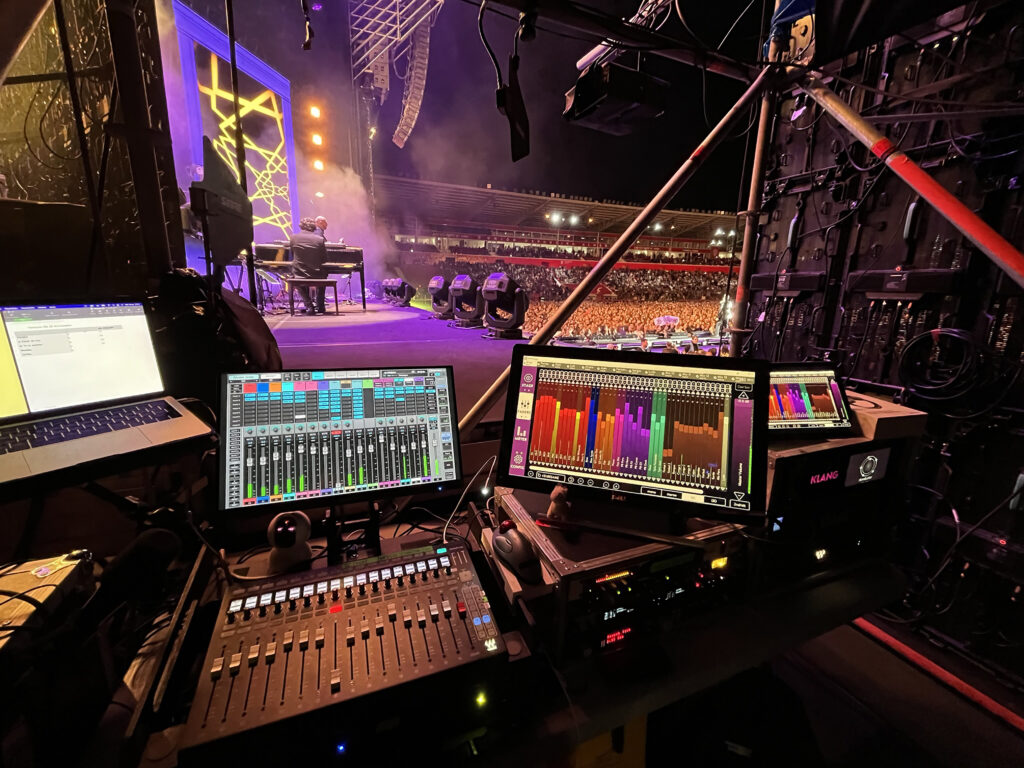 He also says the feedback from the musicians was important. "They found that KLANG provides a much more natural listening experience and reduces fatigue compared to using a normal stereo in-ear system," he notes. "The impact of the system is remarkable, even if you don't consciously realise it. You'll find that your levels naturally decrease, likely by three to six dB, because you no longer need to pile one thing on top of another, which can create an overwhelming volume. Previously, clicks, orders, and essential cues had to be blaringly loud to ensure they were heard. But with KLANG, that's no longer necessary. This translates to less fatigue, reduced volume, and less strain on our ears overall – and, in this line of work, our ears are one of our most valuable tools."
Ian adds that any immersive audio system, including KLANG, lightens the burden on a human brain. "Instead of mentally processing and placing each sound in the right spot, everything is precisely where it's meant to be, mimicking the natural way we experience sound in the real world. This allows our brains to function effortlessly, as they've been designed to do."
The band are so pleased with KLANG, Ian says he will never take it away from them.
"It's making a tremendous difference both to my work as a monitor engineer and their live experience. Ultimately, there is no reason not to use KLANG as it offers nothing but benefits," he concludes. "Once you begin utilising the 3D mixing capabilities and experience the immersive space it creates within your mix, there's no turning back. The expansion it provides, particularly when dealing with mixes containing numerous clicks, sequencers, and a vast array of keyboards, is truly immense. Stereo will no longer suffice – you'll find it nearly impossible to fathom how you once listened to such intricacies in a simple stereo format. It's truly a life changer!"
Products used by David Bisbal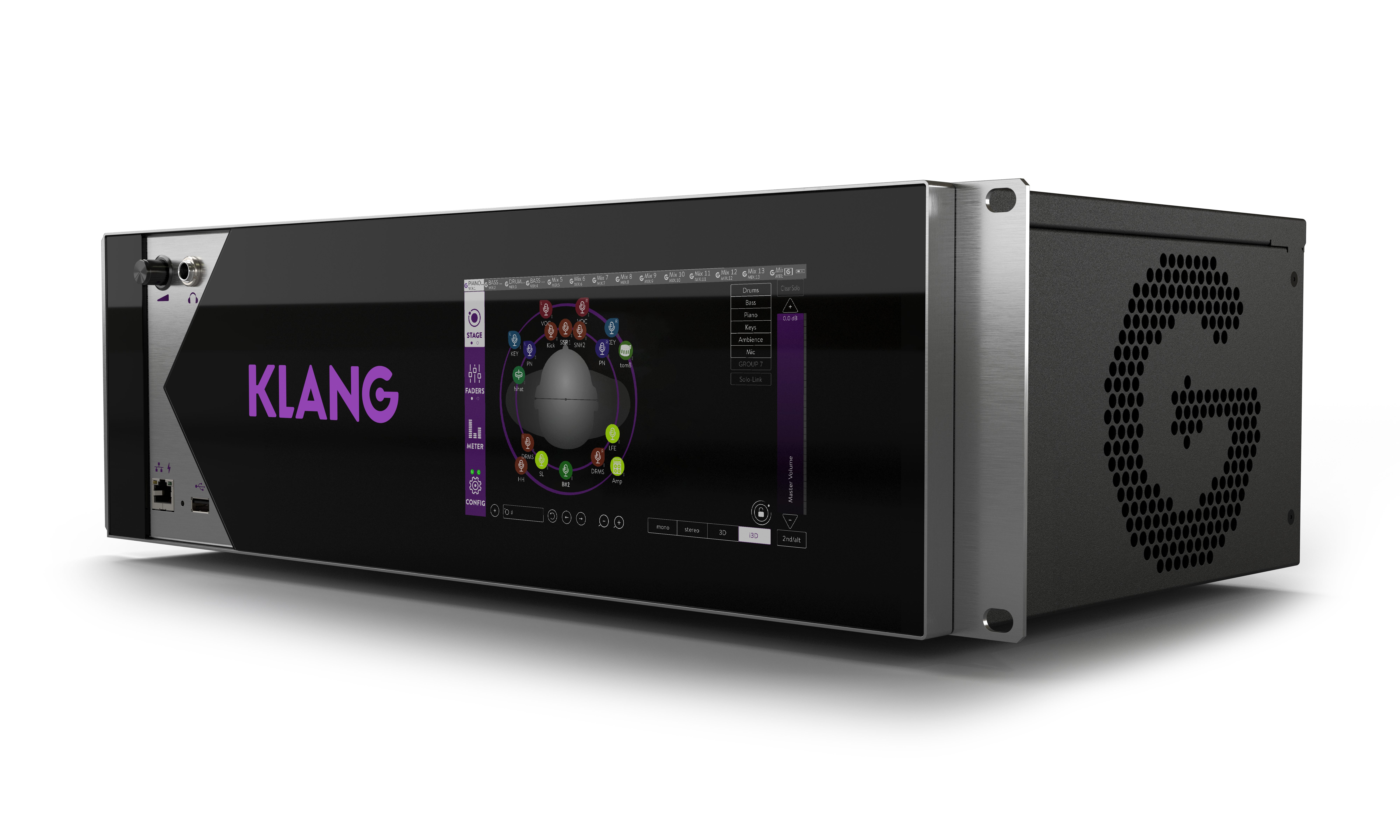 :konductor
KLANG:konductor is the most powerful and versatile KLANG processor ever created and heralds a new era of Immersive In-Ear Mixing….
Learn more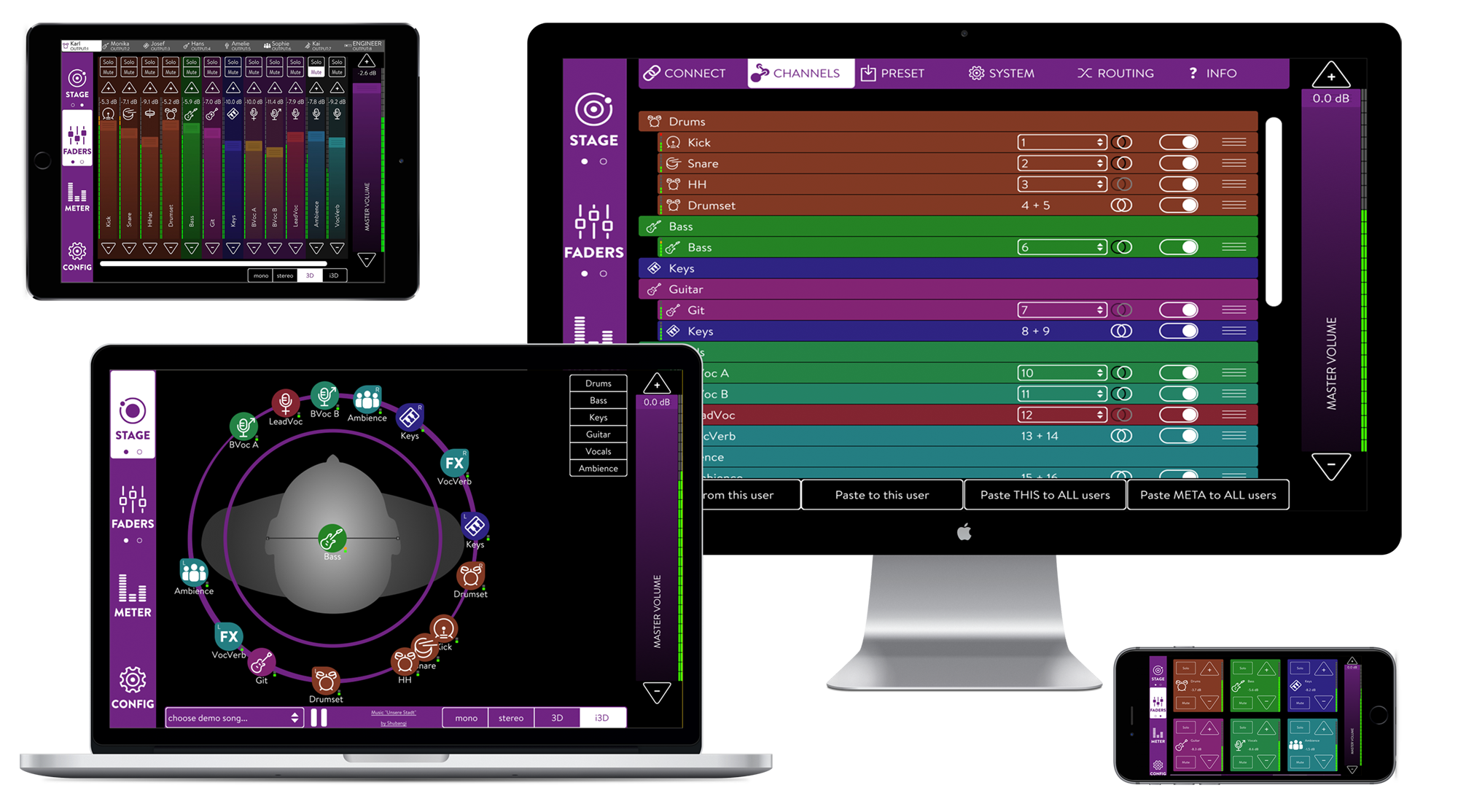 KLANG:app
KLANG:app is the GUI for all KLANG:processors. Setup, mixing and Signal Placement is all done with one intuitive application….
Learn more