Manuals
Connect Mackie DL32R Dante to KLANG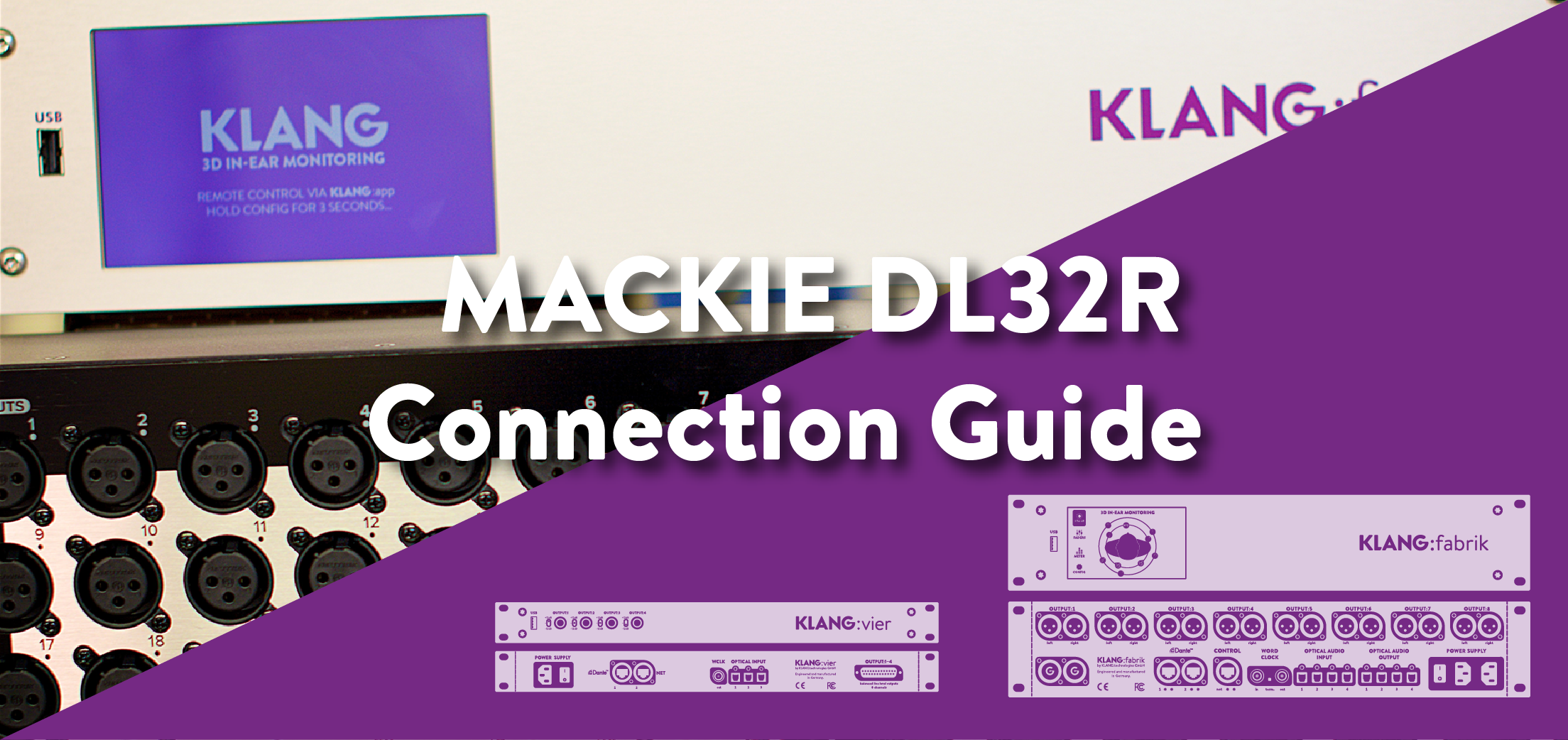 Mackie Rack-Mixer with 3D In-Ear Mixing
The combination of a rack-mixer with a KLANG 3D In-Ear Mixing system is very powerful. In this article we will show how to connect the Mackie DL32R via Dante to KLANG:fabrik / KLANG:vier and how easy it is to adapt this workflow for your band.
This setup is also used e.g. by the Swedish Heavy Metal Band HammerFall. Here are details on the setup and an interview with guitarist Pontus Norgren.
What you need:
KLANG:fabrik / KLANG:vier
Mackie DL32R
Dante expansion card
iPad
Computer (Windows Mac) with Dante Controller (for more infos click here…)
Wifi Router
Step 1 – Install Mackie Dante expansion
The DL32R comes with a pre-installed network expansion card with a Wifi control network port only. Remove this card and install the Mackie Dante expansion card to your DL32R according to the instructions from Mackie.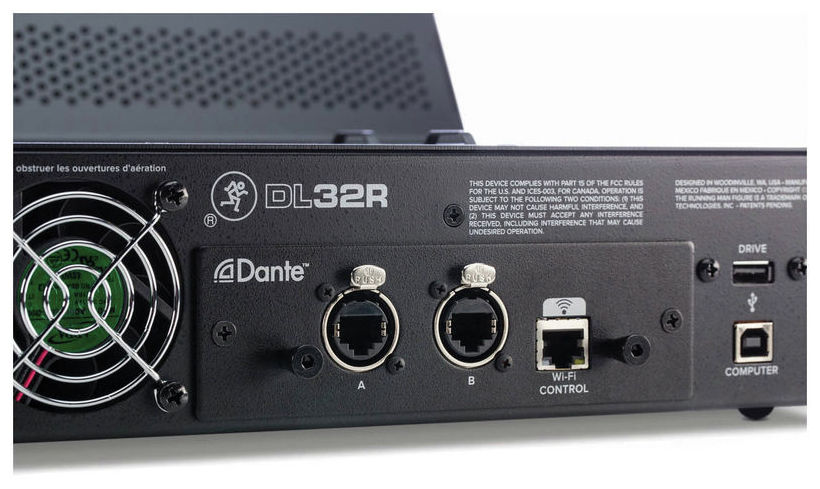 For more information refer to the Mackie DL32R website
Step 2 – Connect all Devices
Run a network cable from KLANG:fabrik / KLANG:vier (Control/net port) to your Wifi router.
Run a network cable from Dante A of the DL32R to Dante 1 of KLANG:fabrik
Connect your computer with an Ethernet cable to your Wifi router
Connect all power cords.
Power on all devices
Step 3 – Dante Controller Settings
Start Dante Controller on your computer. Make sure the switch configuration settings for the DL32R Dante card and for KLANG:fabrik / KLANG:vier are all set to "Switched". In this way, all network ports are equally treated. You might want to optimize the settings later on according to your needs.
With the Dante controller route all 32 outputs from the DL32R Dante card to KLANG:fabrik or 24 input channels to your KLANG:vier. In the following we use the KLANG:fabrik as an example.
From now on, the computer is not required any more. All further settings will be made via the iPad.
In this example the following settings and Dante firmware/software versions have been used
Set the latency to the lowest value possible.
Please note: With the firmware version in this example, the sampling rate could not be changed via
Step 4 – Install Apps
If not already installed, download and install KLANG:app.
On your iPad install the Mackie Master Fader 4 App via the Apple AppStore.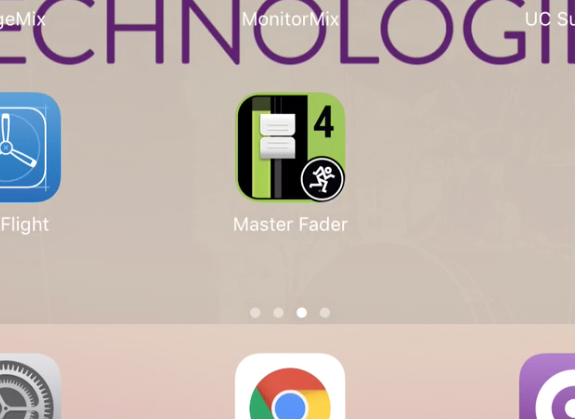 Start Mackie Master Fader App.
Step 5 – Connect to Rack-Mixer
Connect to your Mackie DL32R rack mixer with the iPad app.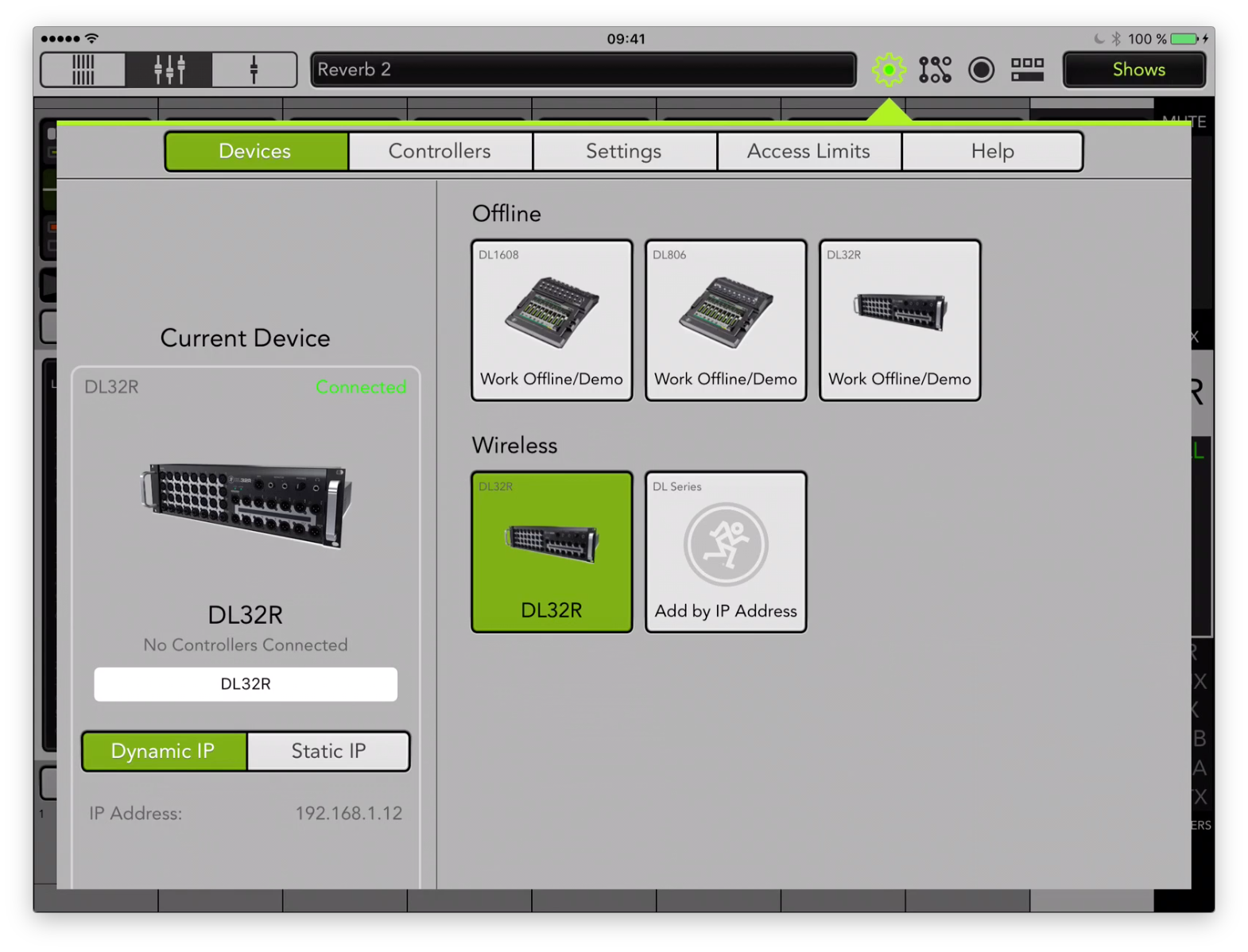 Step 6 – Route Audio
In the example simply route all 32 microphone XLR inputs from the DL32R rack mixer to the channels 1–32.
Click on the page for Routing (red circle in the following screenshot) and check the input routing for Input A. Here all Mic Pre inputs go straight to the DL32R mixing DSP.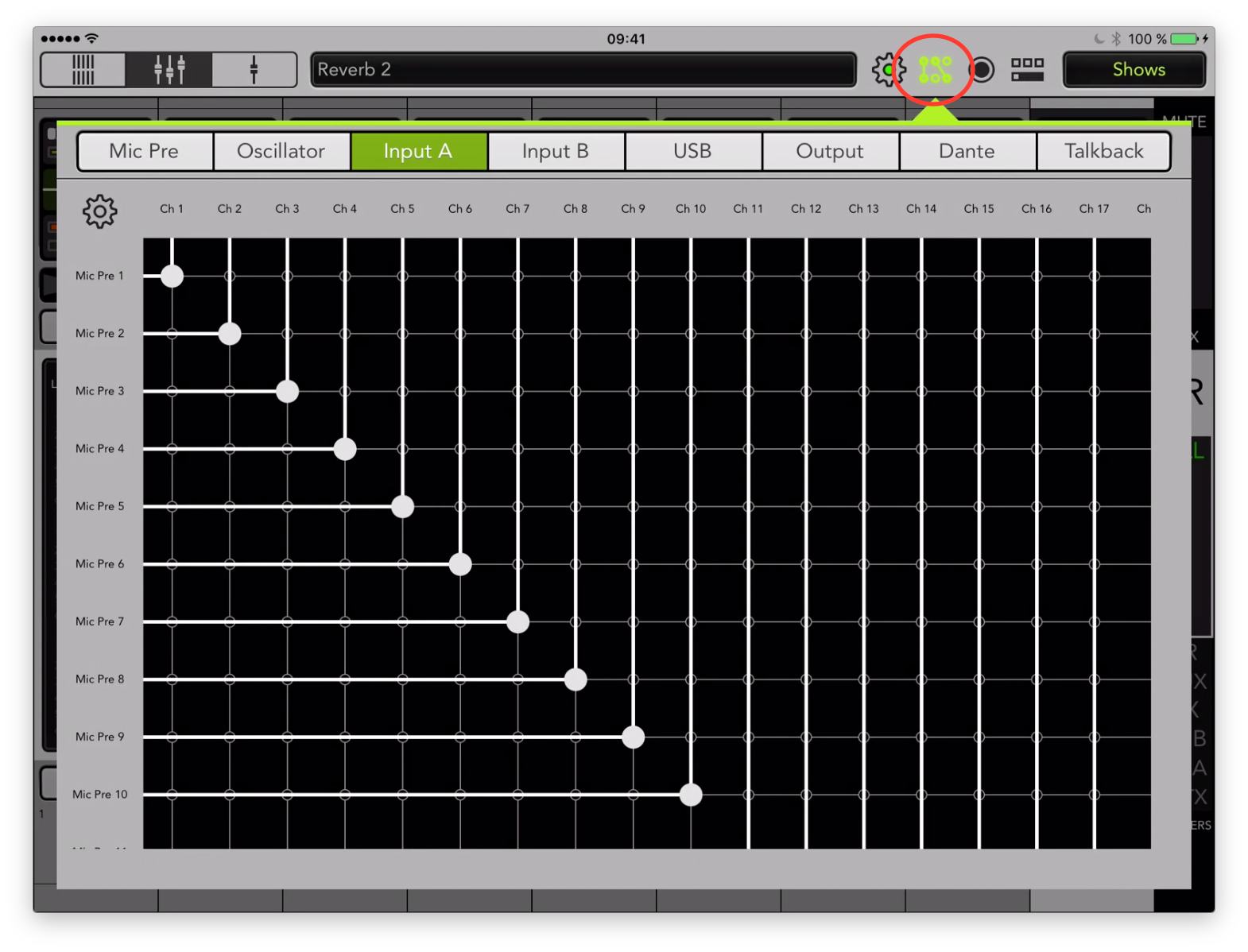 Then choose Dante and select the routing point. In the example below we use Post DSP which includes dynamics and EQ – so it is pre-fader.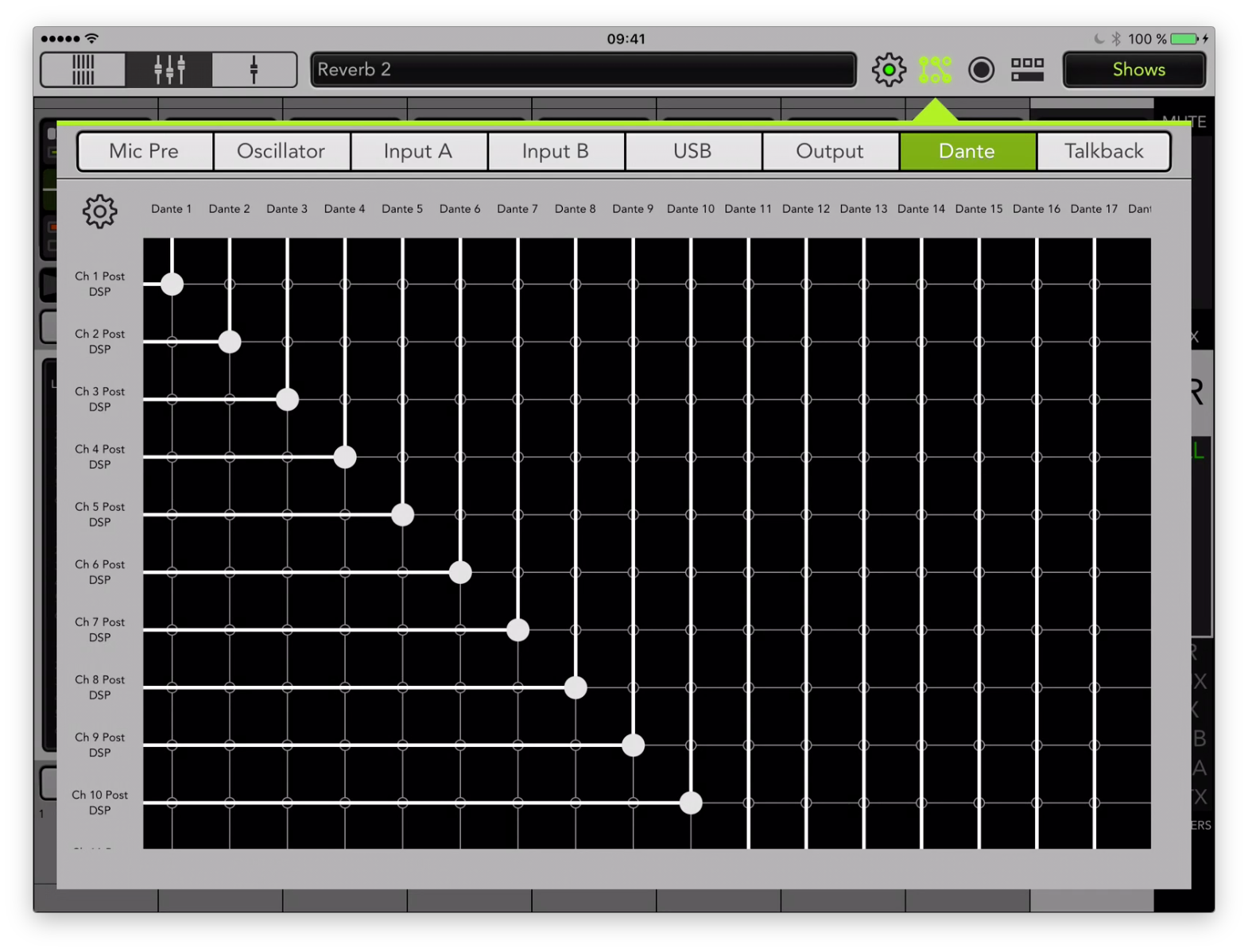 In this way the pre-processed Microphone channels are routing directly to the KLANG 3D mixing system while the DL32R can be used to mix Front of House at the same time.
To route effects such as Reverbs and the Delay just choose the Reverb and Delay output in the same routing screen and assign it to available Dante channels.
–ENDS–
---
Product and company names and logos that appear in this document are trademarks of their respective owners.