Manuals
Connecting YAMAHA CL series to KLANG:quelle #1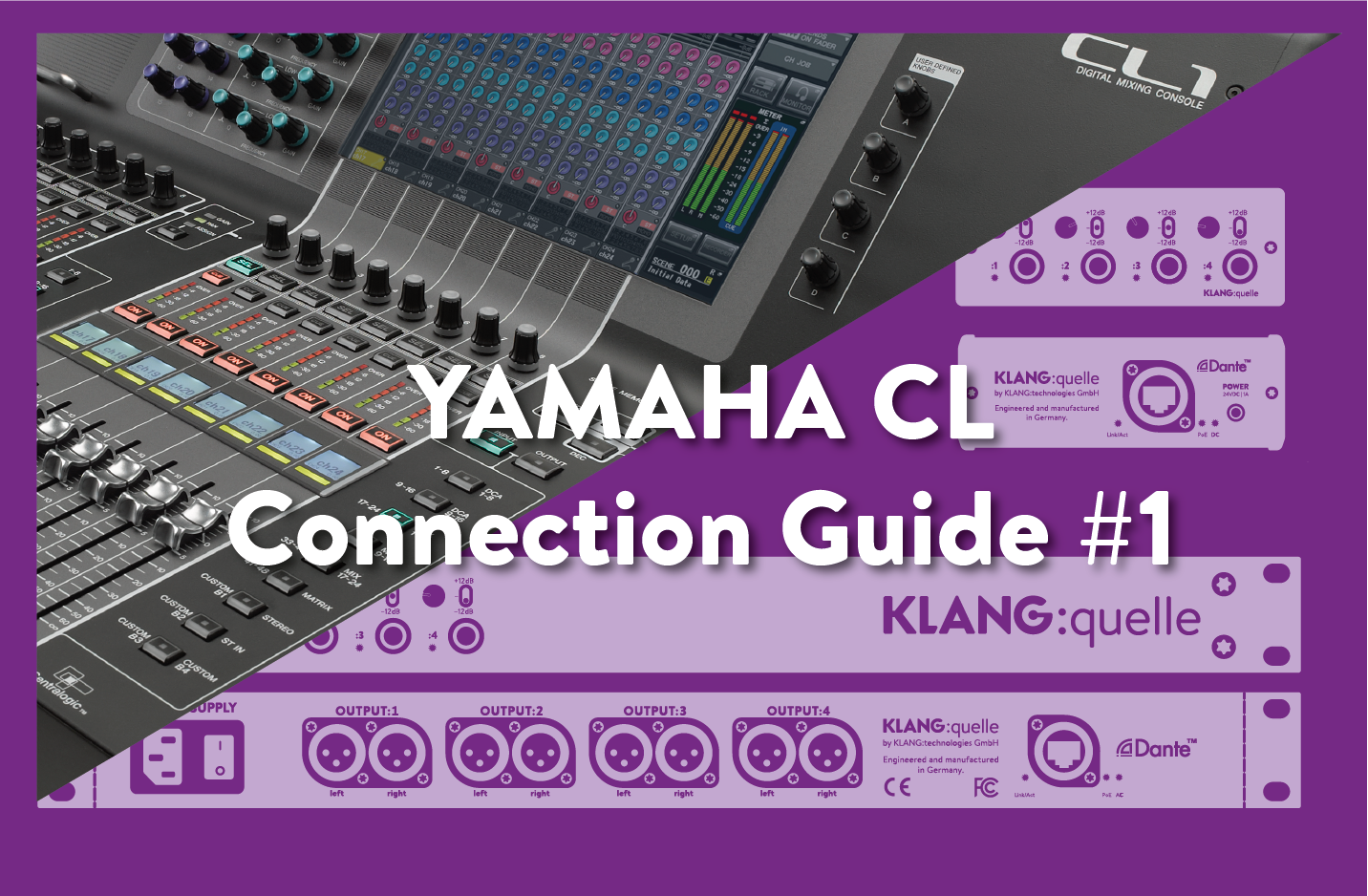 Scenario 1 – Dante Headphone Breakout
Learn in this example how to extend your Yamaha CL mixer with 4 high quality headphone outputs for on stage and studio in-ear monitor mixing. This example can be easily adapted to Yamaha TF and Yamaha QL series products.
Overview
Yamaha CL1 / CL3 / CL5 and KLANG:quelle
Audio streamed via Dante from Yamaha CL series console to KLANG:quelle Dante headphone amp
Mix 1|2, Mix 3|4, Mix 5|6 and Mix 7|8 will be routed as stereo in-ear / headphone mixes on Dante output channels 57–64.
Step 1: Yamaha CL Dante equipment
First, we have to assign KLANG:quelle to the Dante equipment list of the CL console. Click on I/O DEVICE and then on DANTE SETUP. Click here to download our CL1 multitrack preset.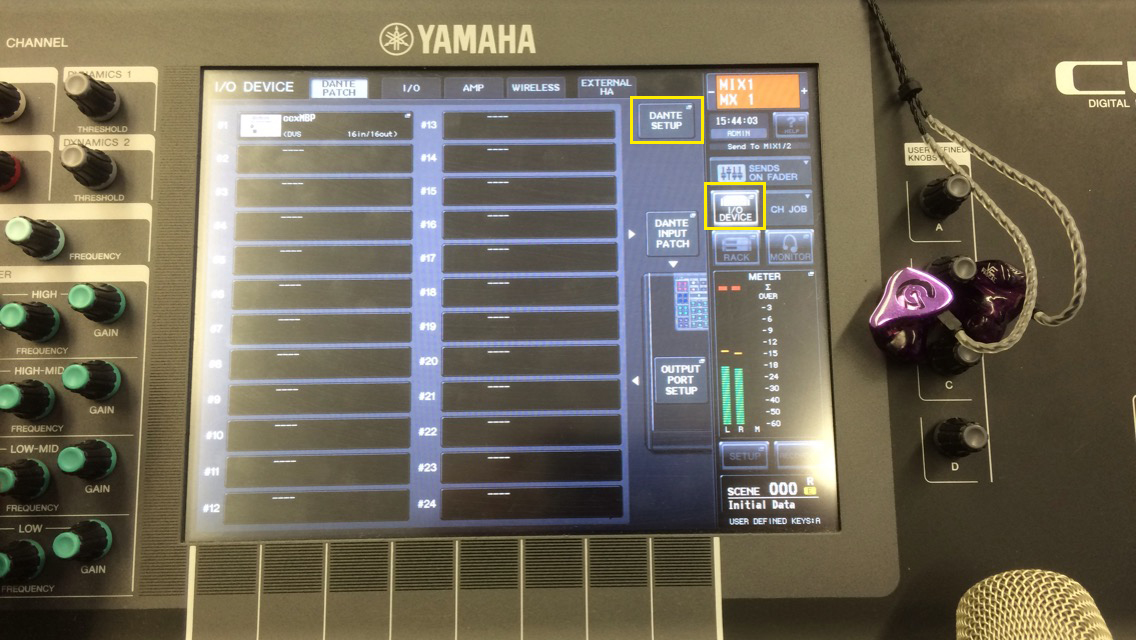 Choose the next empty slot and click on it.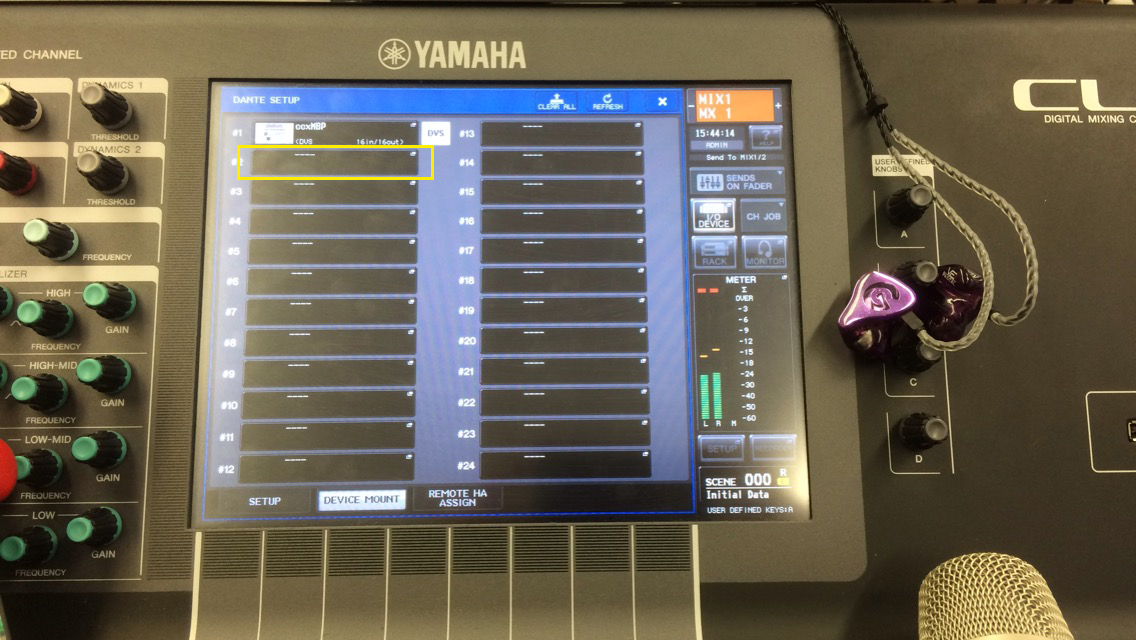 Go to DEVICE LIST and choose KLANG:quelle from the list. From now on the CL console will show the KLANG:quelle in the Dante routing screen as a known device.
Step 2: Yamaha CL signal routing
First of all, the mix busses 1–8 have to be configured as four stereo mix busses. Go to SETUP -> BUS SETUP.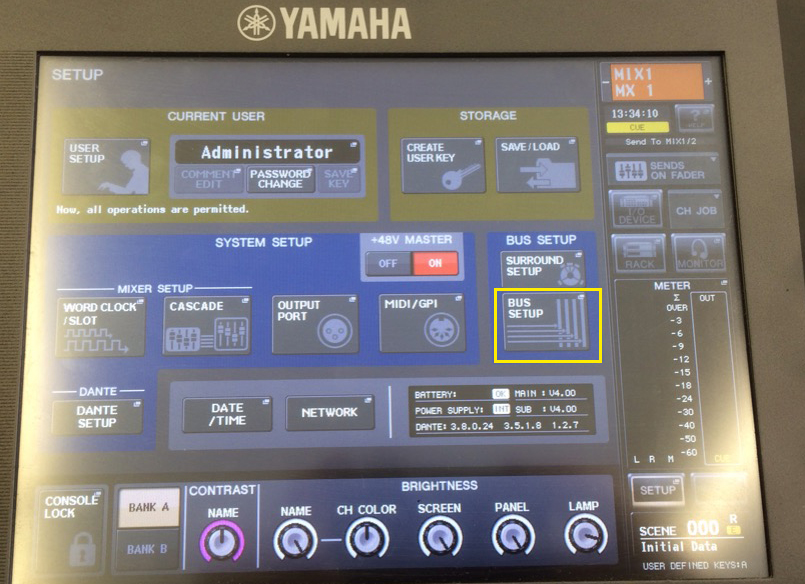 Change MIX1/2 etc to STEREO instead of 2xMONO. Make sure the send point is set to PRE-FADER.
Now, we have to route Mix outputs 1–8 to the Dante card. In this example we route the mix 1–8 to Dante Outputs 57–64. Go to I/O DEVICE -> OUTPUT PORT SETUP.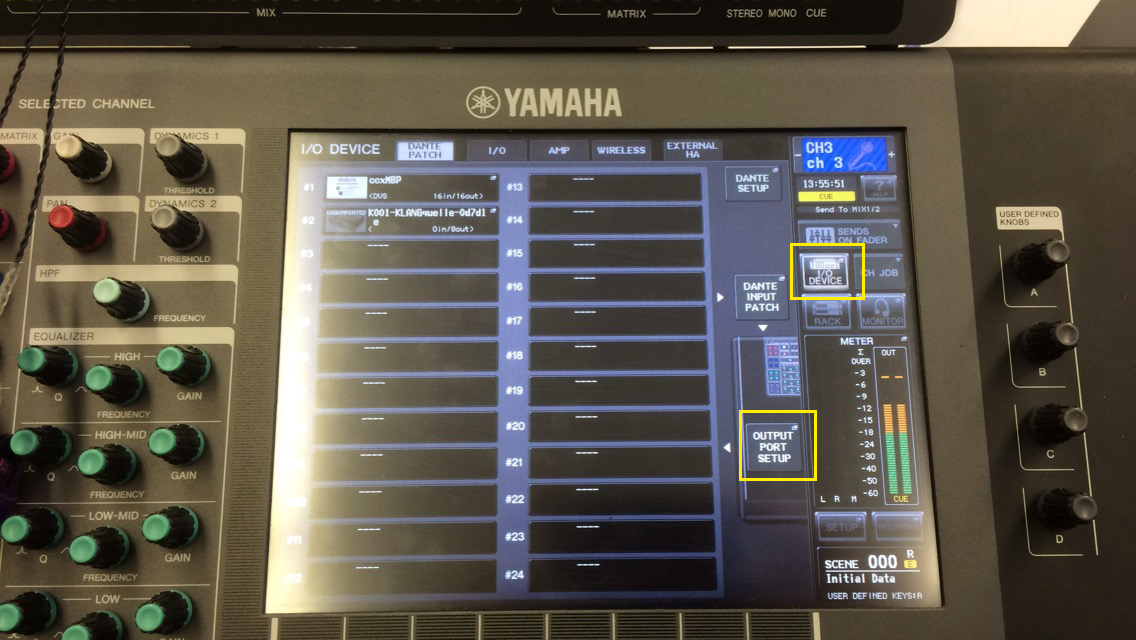 Go to DANTE57.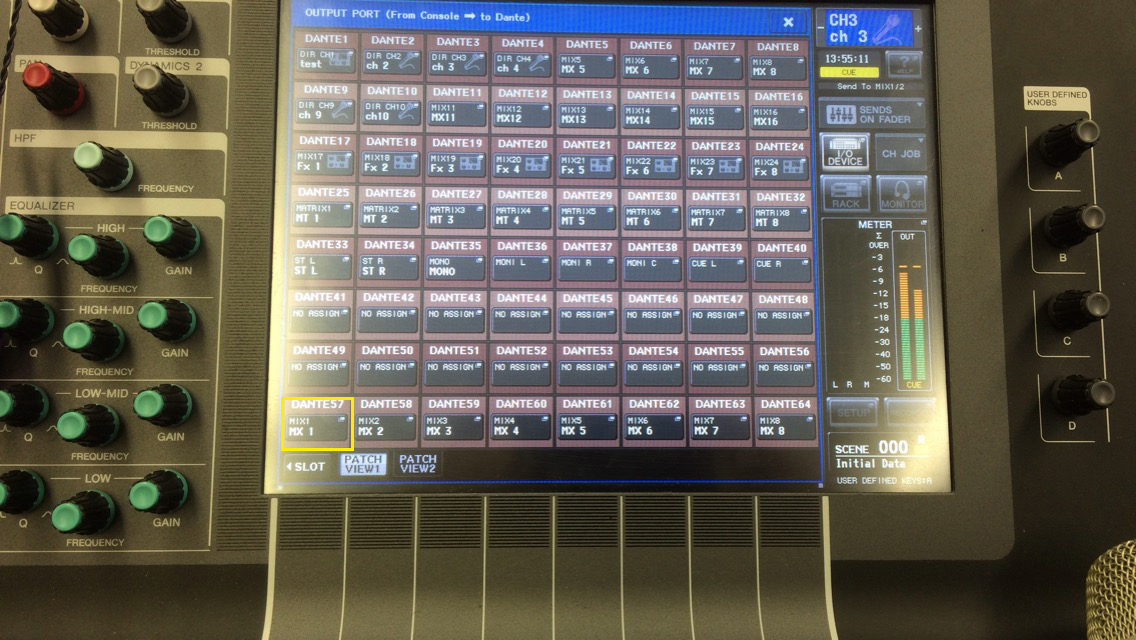 ROUTE MIX1 to DANTE57 and proceed with the + to the next channels and repeat routing of Mix2–8.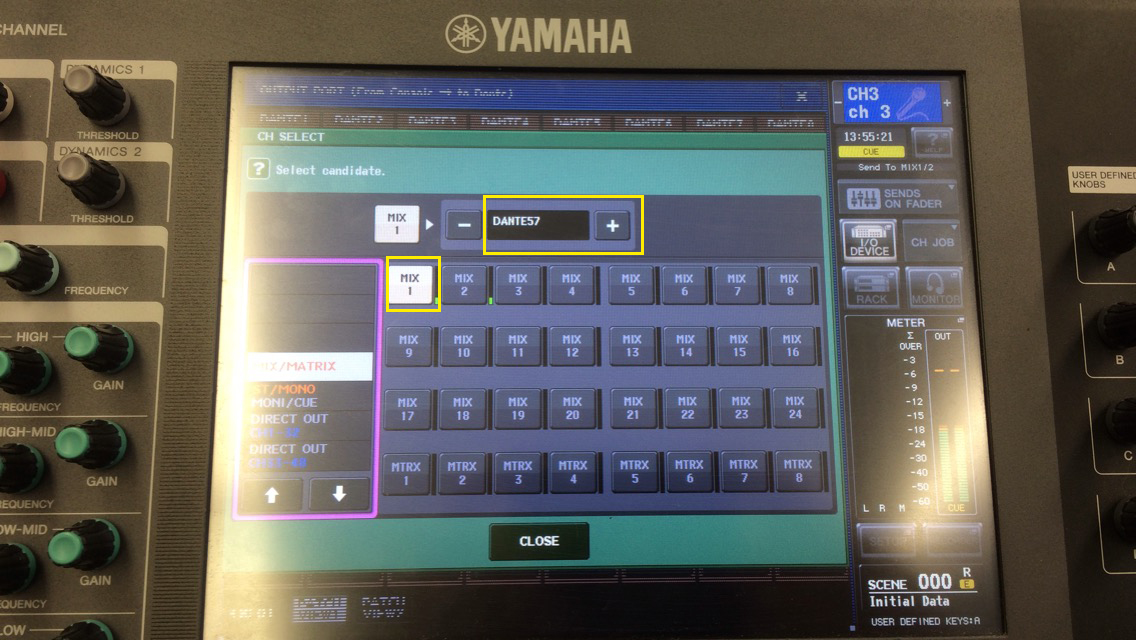 Step 3: Dante Routing
The Yamaha CL series (CL1 / CL2 / CL3) and Yamaha QL series (QL1 / QL3 / QL5) have built-in Dante support. Beside a 64 channel bidirectional Dante interface it offers Dante routing from the console's touch display and software. Therefore, go to I/O DEVICE (1) and click on KLANG:quelle shown in your Dante device list. It can receive 8 mono channels (8 out / 0 in – from CL console's point of view).
Go to OUTPUT1.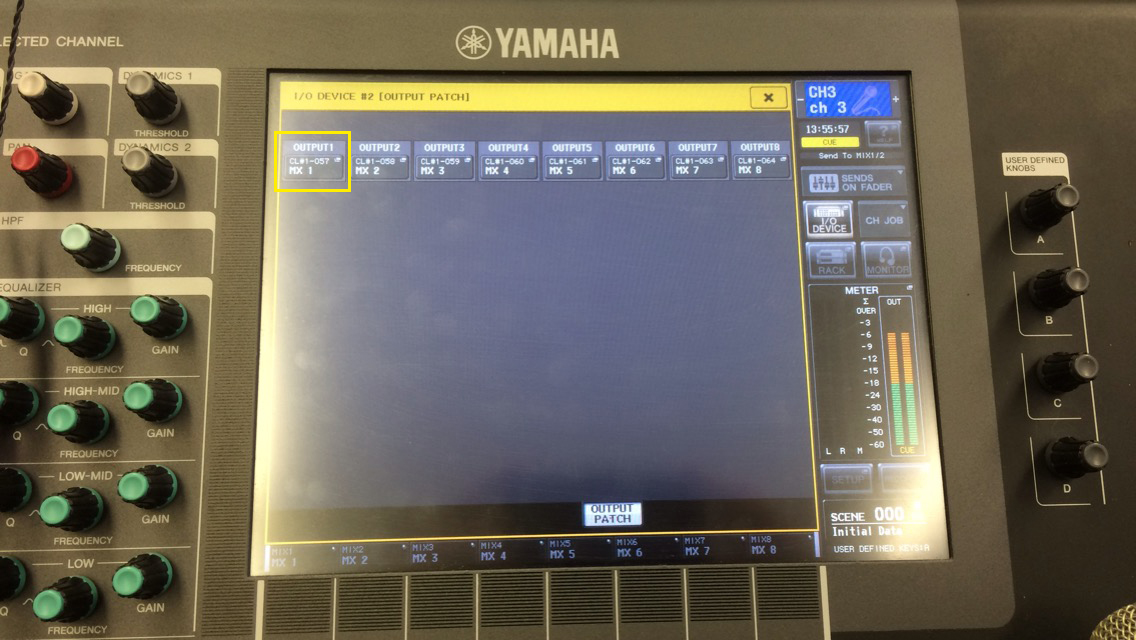 Route Channel 057 (MX 1) to OUTPUT 1 (from CL console to KLANG:quelle). Proceed with the + to the next channels and repeat to route the next 7 channels.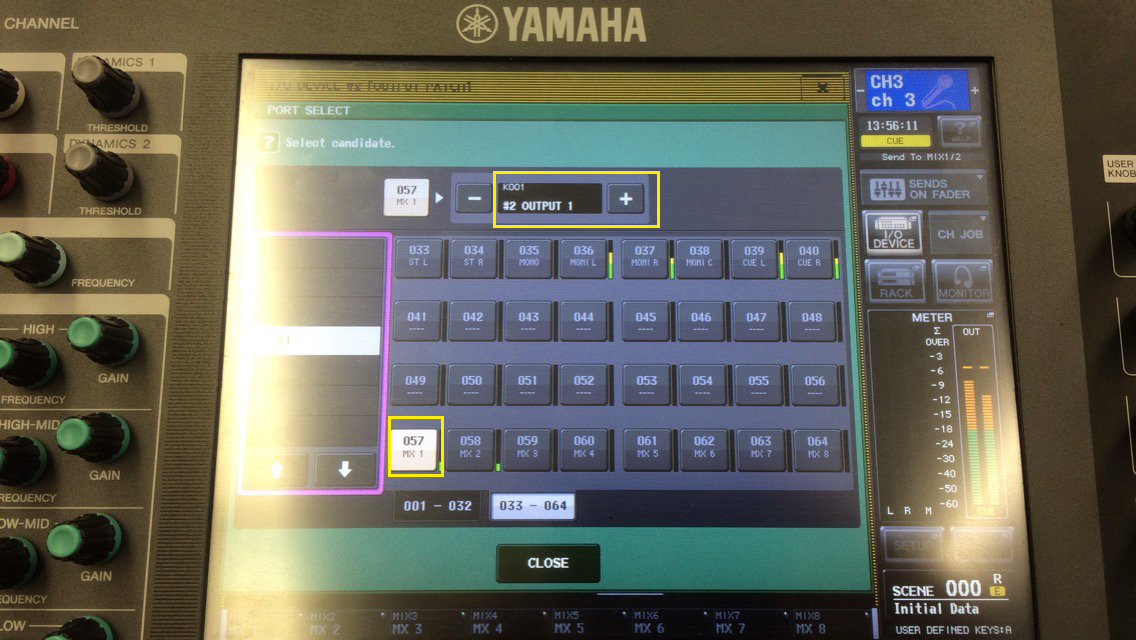 Now, the CL streams 4 stereo mixes to KLANG:quelle, where you can connect your in-ear monitors or headphones. Up to 10 Yamaha MonitorMix remote devices can be used for personal monitoring.
Proceed to the next connection example of CL and KLANG:vier.
Proceed to the third connection example of CL and KLANG:fabrik.
Thanks for using KLANG gear. We hope you find this tutorial helpful. Please let us know, what connection examples you want to read about next — contact@KLANG.com