Manuals
:app menu – METER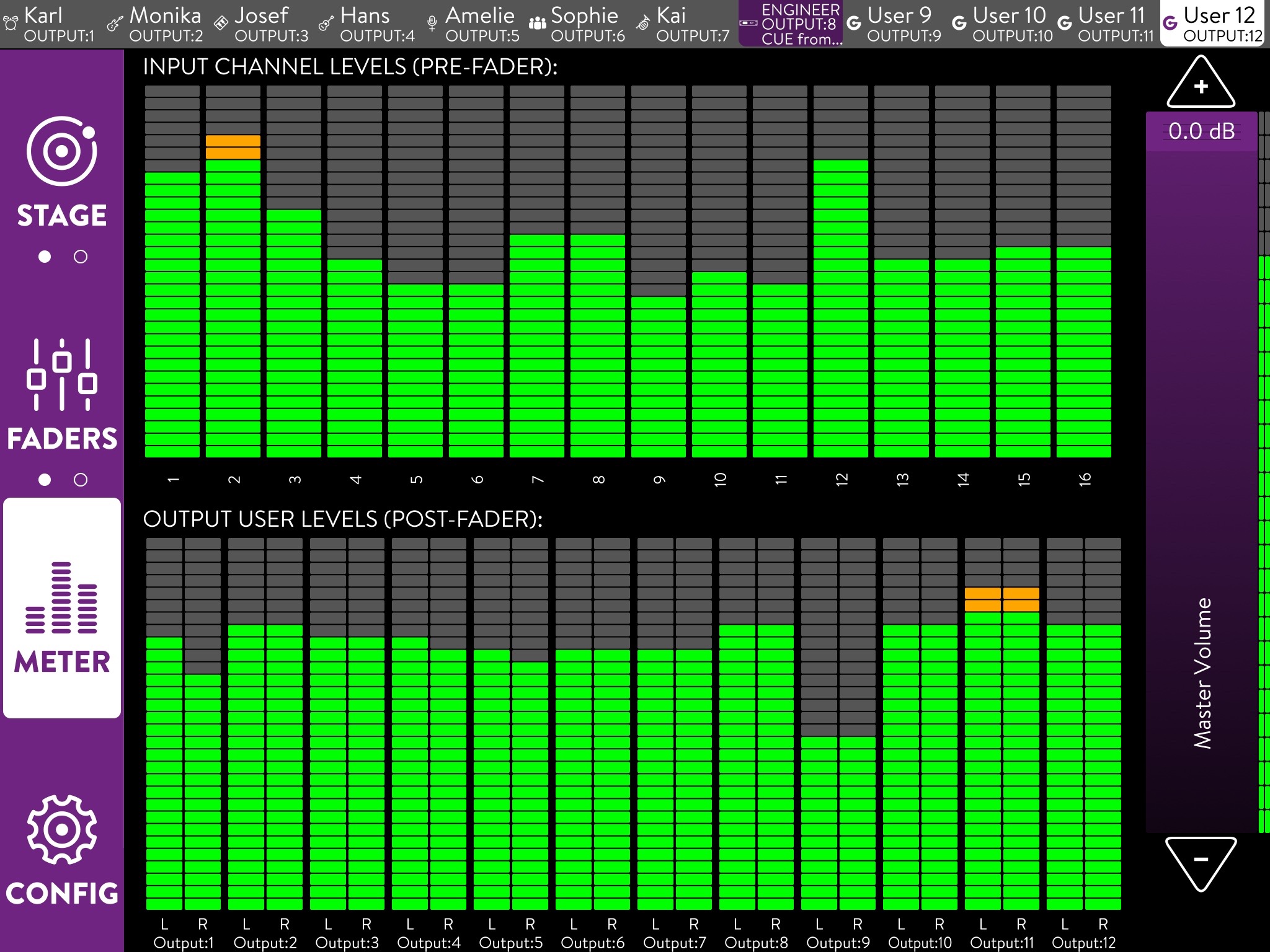 Level Metering
It is important for sound engineers to have quick access to the meter information of all incoming channels and the mixes. This helps troubleshooting if for example a signal is not arriving at the KLANG processor, or if a user's output signal is too low and causes problems with the wireless transmitters (hum or noise).
This meters menu is very simple and absolutely independent of the user you are currently logged in to.
Input Channel Meters
The top bar with 12 – 56 input channels (KLANG:fabrik) or 24 input channels (KLANG:vier) is labelled INPUT CHANNEL LEVELS (PRE-FADER). The number of input channels scales with the setting of your unit. Here, you will see the levels in dBFS with 3 dB spacing. These are the pre-fader input channels to the 3D in-ear processor in the KLANG hardware unit.
Color coding is a follows:
Over -3 dBFS: red
over -10 dBFS: orange
everything else: green.
Please note that the order of appearence is linked to the physical/hardware channels and is not affected if you change the order of appearance in the Channel menu. Furthermore, deactivated channels will always be shown here, too.
Channels that are not routed to the 3D IEM Mixing engine of the KLANG processor are not shown here. 
Mix Output Meters
Output user levels are post faders and always paired (two channels – left and right).